Like we have said before, your hair is your crowning glory. Even with little to no effort, as long as your hair looks good – you would be good to go! Nonetheless, nothing beats having the confidence to carry whatever hair type it is that you are dealing with. After all – you do you! 
In this article, we will be talking more about a specific hair type : high porosity hair. Just like any other type of hair, this comes with its own pros and cons. In just a short while, we will be sharing with you some tips on how to grow high porosity hair, products for high porosity hair and basically, how to take good care of those tresses. 

What Is High Porosity Hair? 
If you are not exactly the beauty nerd type, it is highly likely that you have not heard of the term up until you stumbled upon this article and that is okay! To help you understand what it means exactly and if it is the kind of hair type you have been born with, high porosity hair is characterized by :
Looking and feeling dry to the touch

It tends to be really frizzy

Gets easily tangled up

Very prone to getting damaged

Gets air-dried very quickly 

Is able to absorb products very fast 

Rarely ever looks shiny 
There is actually a way to find out what level of porosity your hair is. Just fill a glass or bowl with water, place a strand of your hair in it and then observe for a few seconds up to a minute. 
If your hair has a low porosity level, it will not sink and will probably just stay on top. 
If your hair has a medium porosity level, it wil float in the middle for a few seconds before sinking completely to the bottom. 
If your hair has a high porosity level, it will sink to the bottom of the glass in no time. 
High Porosity Hair Care Tips 
Now, you might be wondering, how exactly do you care for high porosity hair? The good news is that your hair can easily absorb both water and oil. The not-so-good news, on the other hand, is that the real problem lies in your hair not being able to retain these nutrients – hence, making it harder to achieve those soft and shiny locks. 
Here are some ways you might want to go about it and how to grow high porosity hair: 
When you wash and condition your hair, make sure to use only cold to lukewarm water. Avoid hot water at all costs. It might feel great touching your head and your skin but using hot water will lift off the cuticles from your hair and cause further damage.

Use a shampoo that cleans your hair without entirely drying it out.
 One of the best products for high porosity hair is the Devacurl No-Poo Decadence Milk Cleanser. It is not your usual shampoo – it is more of a cleansing formula that is made with quinoa protein. In a way, it serves as a protein treatment for high porosity hair, too. 
 Use a conditioner that contains butters and oils to help seal those gaps in your hair cuticles.
The Silk 18 Natural Conditioner contains a natural formula with argan oil and amino acids that is perfect for everyday use.
Since the main problem is the hair being unable to absorb nutrients, another option would be to include deep conditioning in your hair care routine. You may also opt for creams for high porosity hair and high porosity hair oils, too. 
The SheaMoisture High Porosity Moisture Correct Masque contains a cream-like formula that is also infused with oils. It contains hemp seed, apple cider vinegar and baobab proteins. 
To avoid further damage, use an old cotton shirt instead of a towel. Trust us, you will be able to dry your hair much faster with better results. 
Which one of these hair care tips are you most excited to try? Let us know in the comments! 
Heidi Klum Hair and Makeup Tips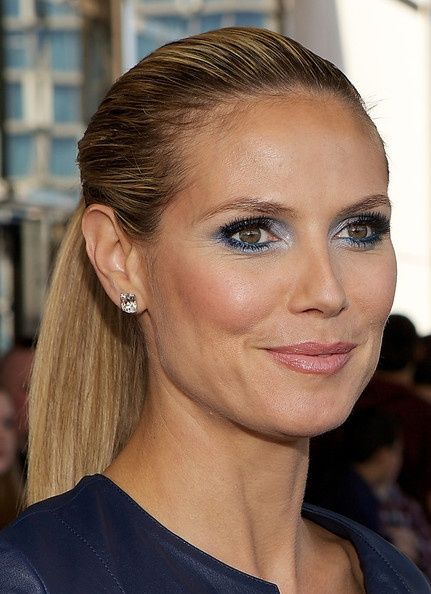 As a longtime model and television personality, Heidi Klum knows a thing or two about putting her best face forward. And Heidi, recently shared with us some beauty tips and tricks she's garnered over the years. Let's see her favorite products, her go-to look, and a what fashion accessory she counts as a beauty must have once you keep reading.
What have you learned about hair care from working with Clear?
Heidi Klum: "What I thought was amazing is that no one has thought of nourishing the scalp before. Once the hair is already split, it's split. You have to cut it. But because I have colored hair, I think it's especially important to nourish hair from the scalp. Even if you don't color your hair, it's good to do that, because your hair gets stronger and shinier. You're basically feeding your scalp and therefore your hair."
Do you like playing with your hairstyles?
HK: "I always like to play with my hair, with my styles, and haircut — I go from bangs to growing it out again. I usually cut it and then I want to grow it out immediately! I think hair is our accessory. It's like a great pair of shoes, like a great purse, or a bracelet. So I think you should take care of your hair and play with it and not always have it the same. You don't always want to wear the same shoes or the same handbag either, so I think it's fun to change it up."
What's your go-to look when you're not working?
HK: "When I go on the red carpet or if I go to dinner, I dress up. I always try to do something special with my hair. When I'm just running around during the daytime, not so much. I'm usually wash-and-wear; I put it in a bun or ponytail."
Any makeup tips for the real woman?
HK: "What I think is most hard for women is to find the right foundation. I think the BB creams really help because they're much lighter with SPF, and they have coverage. My favorite is from a European company called Astor. It enhances your beauty, but it's not necessarily completely covering you up. You don't have to go crazy and wear too much makeup. Just pick a brown or shimmery eye shadow, always a little bit of mascara, and I think an eyelash curler is key. Have a nice glossy lip, and maybe a little rosy cheek. If you have a special date night or event, then try a little bit more with a cat eye or something, but not too much."
What's your favorite skin care product?
HK: "I do like Mario Badescu Buttermilk Moisturizer ($18) because I don't like a lot of perfume on the skin. It's not very complicated and fake and heavy."
Is there a beauty product you always have in your handbag?
HK: "Not really so much but I have a lipstick that I like, just to have a bit of sheen on the lips so they don't look too dry. I'm low maintenance. One of my biggest beauty products are my sunglasses."
Kendall Jenner Hair care Tips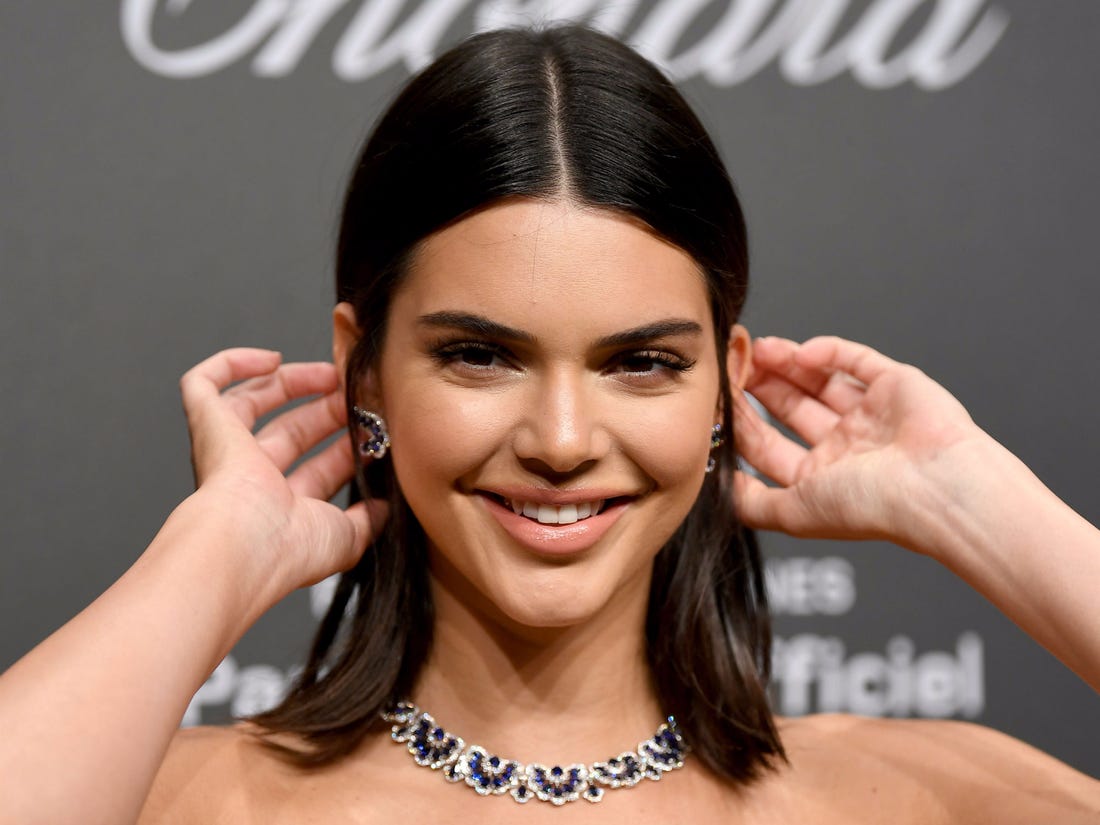 Kendall Jenner may be one of the world's highest-paid models [earning a cool $10 million this year alone) – and taking over every major catwalk show this season – but when it comes to her beauty buys she prefers to keep things very low-key.
So, how does she get her million-dollar locks to look so good? "I wash my hair every day and for some reason it works for me. I've been doing it since I was a baby," Jenner shares, recognizing that her hair care secret isn't all that groundbreaking, but one that she swears by.
Another reason? She loves her bedhead. Because Jenner was born with such straight strands, her other hair trick is sleeping with her hair wet. "I already was doing it all the time, but this hair stylist on set [reaffirmed that] if you just go to bed with your hair wet, you wake up in the morning and have texture. I have an issue with volume, so it always falls really flat. When I go to bed [with wet hair], I get little bumps and I love that," she explains.
Additionally, 'Kim [Kardashian West] likes Finesse shampoo, and now so do I,' Kendall revealed. 'I've tried all the expensive things, too. It just works for my hair and makes it so silky.' Finesse shampoo contains active silk and soy protein, promising to 'penetrate deep into the hair shaft to help restore and strengthen hair that's damaged, dry or just straight up stubborn.'
Adding: 'My hair has held up so much that every hairstylist has been like, 'Why is your hair still so amazing?' And I'm like, 'I literally don't do anything. I just use Finesse.' And everyone's like, 'What?'"
Jenner has always looked to Kim and her other sisters for guidance, ever since she was little including skin cares and hair tips. But although she looked different than they did, in no way did they make her feel like an outsider, contrary to what was concluded in a recent interview she had with The Telegraph.
"I never said that in a way of like, trying to pull a pity party. I just meant we had different body types. I had to figure out what suited mine and what made sense for me," Jenner explains of her interview. "My sisters were obviously, [and] still are, the people that I looked up to and when I was younger. I was much more impressionable, so I was trying to dress like them and then I'd [be like], 'Why isn't anything fitting me like it fits them?" she tells me.
And Kendall's not the only A-lister who prefers to keep her beauty cupboard basic. Blake Lively admits to using mayonnaise in her hair to strengthen her bleached ends. And Miranda Kerr gives herself a weekly tea-steam facial to tighten her pores.
Best Hair Masks in California for Less Than 10 Dollars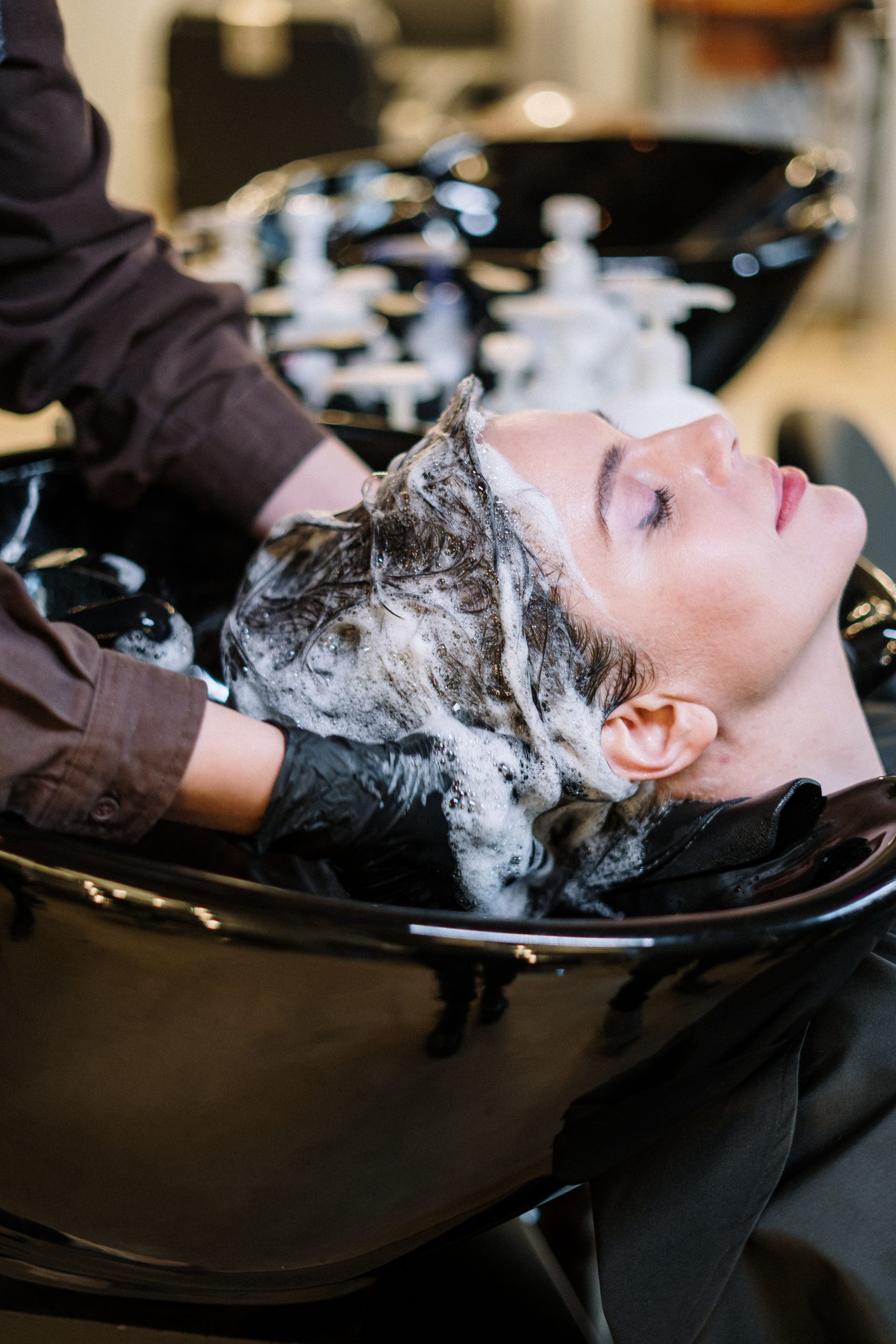 Dry, brittle strands may well be an indication your hair needs some TLC, and weather during the colder months can be making it worse. Enter hair masks. Although all hair types can enjoy an honest mask, these deep-conditioning, nutrient-rich formulas are especially great for dry hair, which may more easily split or break at the follicle.
Like face masks, hair masks aren't necessarily for everyday use but as another step once you notice your hair could use a lift. Start by masking once per week, and adjust frequency looking on what your hair needs.
These 6 masks deeply condition even the foremost parched strands so hair looks and feels softer, shinier, and hair-commercial healthy. And these are also available around California!
Miracle Deep Conditioner Plus Keratin by It's a 10
The nourishing it is a 10 formula lived up to its name when it earned an ideal score for its ability to condition hair and forestall damage within the Lab's wet-combing test on hair samples.
It also rated highly for creating hair look smoother without leaving it greasy after application. "This mask definitely made my color-treated and damaged blonde hair softer and more manageable," a tester said.
Intense Rescue Shots by Pantene Pro-V
Pantene's innovative mask in ampoule form contains concentrated lipids to repair hair for barely more than a dollar a pop. "My dye- and hot tool–damaged hair felt stronger and even looked healthier once dry," an expert tester said. Bonus: The small, single-use mask tubes are travel-friendly, too.
3 Minute Miracle Deep Conditioner by Pantene
Deep conditioners and masks are famous for his or her hydrating, repairing superpowers — but also for his or her heavy, volume-deflating weight. This is a breakthrough formula effective, yet light enough to nourish even the best strands.
Your hair will be softer than with any conditioner you have used before. The mask made hair noticeably silky, smooth and sleek without weighing it down, Lab evaluations found.
Royal Oils Deep Moisture Masque by Head & Shoulders
This next-level Head & Shoulders mask treats hair and scalp at the same time, softening strands with coconut oil and fighting flakes with active pyrithione zinc. Many Beauty Lab testers praised its scalp-itch relief. "Flakes disappeared" and "hair was softer than it's ever been," two said.  When we Lab tested on women with textured strands, this hydrating mask scored high for reducing scalp and hair dryness.
Keraphix Gel Treatment
Get a salon-style deep conditioning treatment at home with Nexxus's keratin protein formula, which fortifies damaged, split, and breakage-prone hair.
Don't Despair, Repair! Deep Conditioning Mask by Briogeo
This nutrient-rich formula is safe for all dry hair types including chemically treated, relaxed, and keratin-treated.
All Soft Mega Mega Mask by Redken
This unique deep treatment is among her all-time favorites, for its ability to deliver immediately noticeable results. 
It contains dual chambers that dispense hair-softening ingredients like soy and vegetable proteins and botanical extracts simultaneously.