While it is completely up to you to choose how many steps you would want to incorporate into your skin care regimen but in reality, you only need three steps. Wash your face with a good cleanser. Tone up. Choose a moisturizer for dry skin or one that works for normal to oily skin. 
A lot of people ask : Are toners bad for your skin? The answer is quite easy. It depends if you choose the best kind that is formulated to work for you. 
A common skincare belief is the more expensive, the better. These 10 toners prove that skincare doesn't have to be sold at a premium to have lasting results. The products mentioned will help rid skin of excess dirt and oil while still moisturizing it, all at affordable price-points. Dare we say, these are the best affordable toners for dry skin and the best affordable toners for oily skin. 
#1. Thayers Alcohol-Free Cucumber Witch Hazel Toner. $10.95 for 12 FL OZ.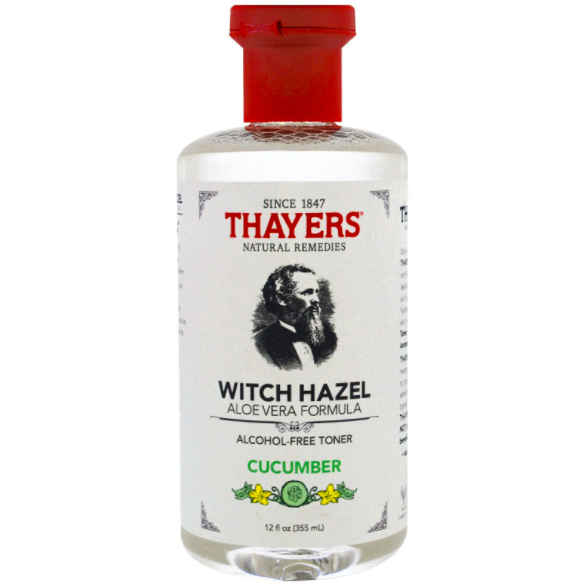 Although Thayers' Rose Petal Toner gets more hype, this Cucumber Witch Hazel Toner is also fragrance-free, making it more suitable for sensitive skin. This drugstore favorite contains properties that soothe, cleanse, and tone the skin.
#2. Marcelle Soothing Toner. $14.95 for 6.7 FL OZ.


With ingredients like Glycerin and PEG-8, Marcelle's Soothing Toner is the perfect addition to any skincare routine. This Alcohol-Free Soothing Toner removes all traces of makeup and impurities without drying skin out. Ingredients such as Disodium Phosphate also help buffer the skin to leave it soft and supple. 
#3. Neutrogena Alcohol-Free Toner. $8.49 for 8.5 FL OZ.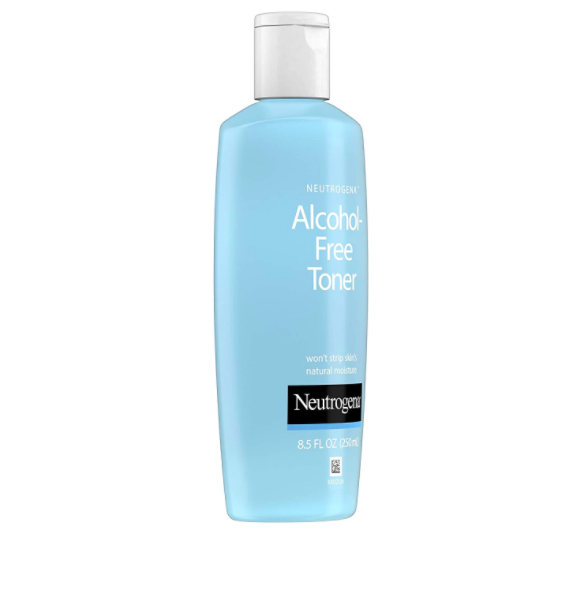 Neutrogena's Alcohol-Free Toner will give you all the moisturizing effects of a toner without the unwanted drying effects of alcohol. Since, it's less likely to irritate skin, this toner is perfect for those with rosacea or eczema.
#4. Pixi Glow Tonic. $22.76 for 3.4 FL OZ.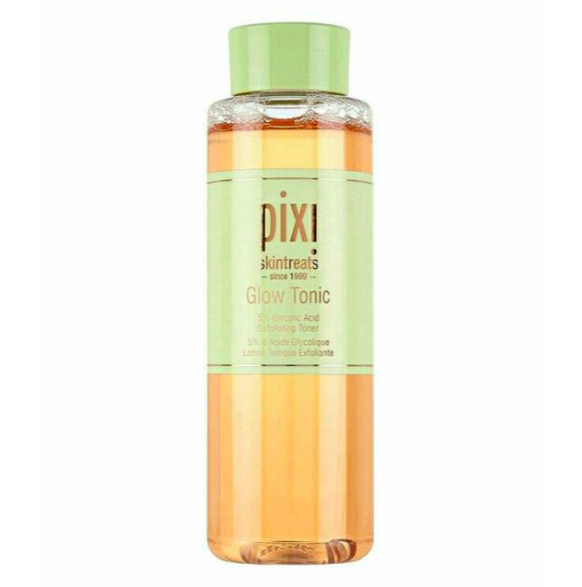 Inside the cute packaging is a formula that has the power to exfoliate and nourishes the skin, leaving it refreshed and glowing after each use. Sensitive skins will love that it's alcohol-free.
#5. e.l.f. Cosmetics Supertone Toner. $8 for 5.1 FL OZ.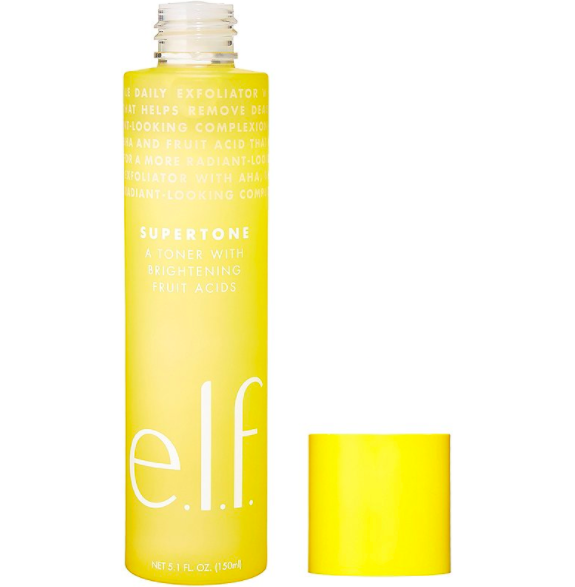 This drugstore hero doubles as a chemical exfoliant, thanks to a formula rich with fruit acids with low pH that tone, balance, and leave skin clean and clear. In fact, it is a beauty cult favourite and is dubbed the best affordable toner for oily skin.
#6. Biore Witch Hazel Clarifying Toner. $5.99 for 6.77 FL OZ.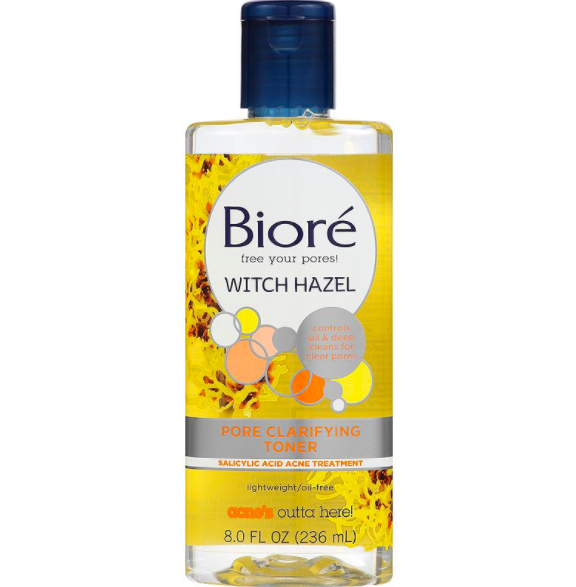 Formulated with witch hazel, this daily cleanser deep cleans & treats blemish prone skin leaving a clearer complexion. It also clears inflammation and helps fight acne-prone skin. This product is also vegan.
#7. Dickinson's Original Witch Hazel Pore Perfecting Toner. $4 for 16 FL OZ.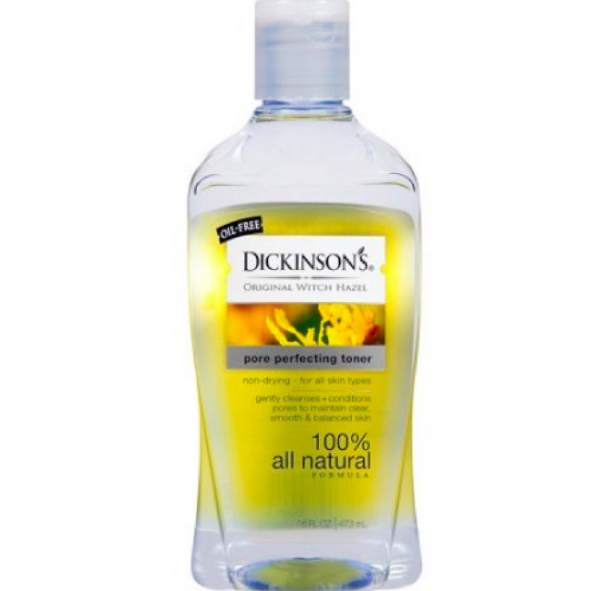 This non-drying toner can be used by all skin types. With its low price-point, non-drying feel, and cleansing benefits, it's a wonder how you've never tried it before. Did we mention that it's fragrance- and cruelty-free? All for less than a Big Mac!
#8. By Wishtrend Mandelic Acid 5% Skin Prep Water. $22 for 4 FL OZ, $9 for 1 FL OZ.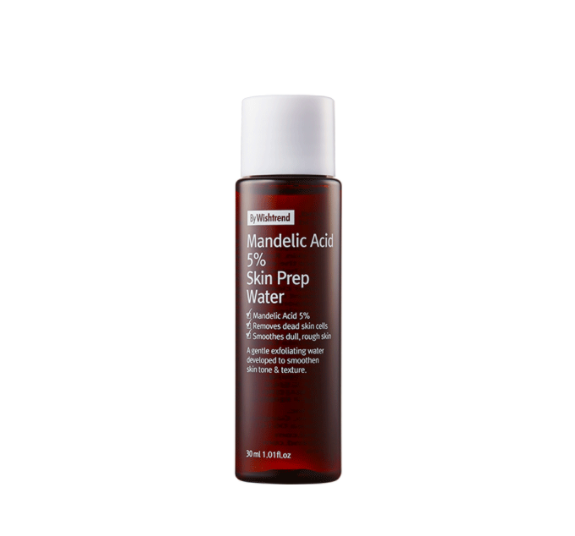 This hydrating and exfoliant toner is packed with active ingredients that will gently boost the skin tone and help other products perform better. The star ingredient, Mandelic Acid, is an exfoliant and antibacterial AHA that comes from the bitter almond which can gently lift dead skin cells and leave the skin more supple and even. This yummy toner is also rich in licorice root extract that is said to be one of the safest skin lightening agents with the fewest side effects. 
#9. Krave Beauty Kale-Lalu-yAHA 5.25% Glycolic Acid Treatment. $25 for 6.76 FL OZ.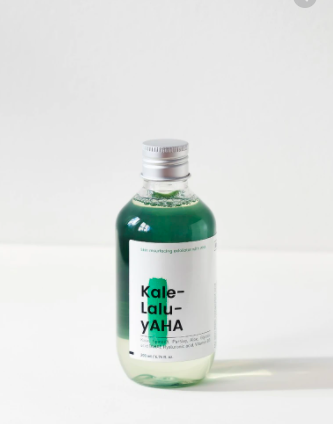 From the brainchild line of Skincare YouTuber Liah Yoo, this exfoliator can curb dead skin cells and make your skin glow while also feeding it antioxidants from dark, leafy greens. This toner is packed with powerful exfoliants like Glycolic Acid and Betaine Salicylate so don't forget to top it off with your favorite sunscreen!
#10. Pyungkang Yul Essence Toner. $12 for 3.4 FL OZ.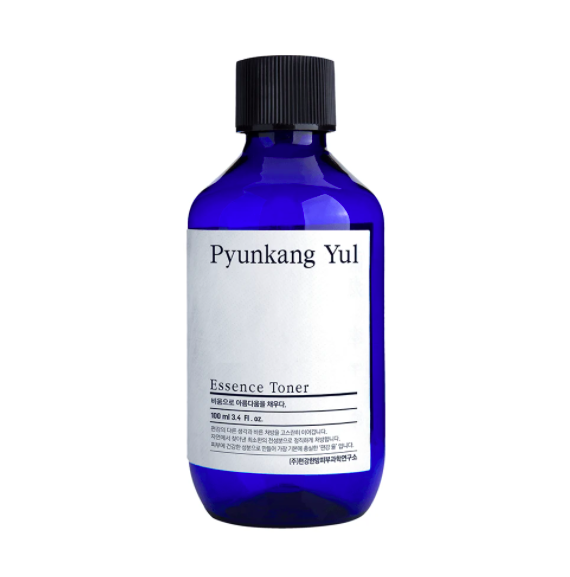 Dry and sensitive skin people rejoice! This thin and watery toner is alcohol-free, fragrance-free, and safe for fungal acne. Some say it has a very faint natural scent reminiscent of fresh herbs. It can hydrate and calm sensitive skin. Many reviews dub this product as the best affordable toner for dry skin.
Any other affordable toner that you have tried and worthy of a spot in this list? Sound off in the comments!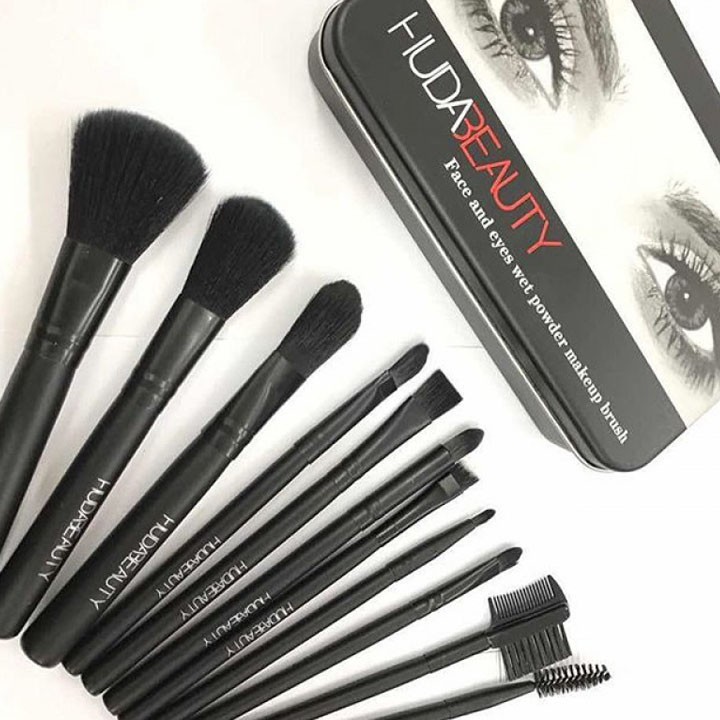 Whether you're a diehard makeup fanatic or simply like to dabble in the world of cosmetics, knowing about all the different types of makeup brushes and their uses is basically Makeup 101. We know, we know, it can feel hella overwhelming, but don't sweat it! Because we are going to share the best brushes you need to try. They are not just some brushes though.We will have a list of the essential makeup brushes that everyone should have in their collection which are form Huda Beauty!
Sculpt & Shade Brush
A dual-ended brush with synthetic fibers designed for perfect contour and bronzer application.
The smaller, angled brush contains densely packed bristles for precise product application. The larger, fluffy end buffs and blends any harsh lines on the face.
Conceal & Blend Brush
A dual ended precision complexion brush with synthetic fibers designed for foolproof makeup application.
N.Y.M.P.H. Highlighting Powder Brush
The perfect companion to the N.Y.M.P.H. All Over Highlighting Powder, this super luxurious, large fluffy brush is perfect for buffing and blending powders on both the face and body for flawless results! Huda designed this brush with a rounded-dome shape, using fibers with a luxe, soft pink gradient for the ultimate glam experience.
Buff & Blend Brush
"Using foundation shouldn't be intimidating so I wanted to create a tool that would make the application process super easy and give the most gorgeous finish. I love stippling my foundation to get maximum coverage and this brush is perfect for doing that, but it's also amazing for blending, contouring, and buffing to get a flawless look." – Huda Kattan
Moisturizing Wand Tool
This Moisturizing Wand is a 100% vegan brush crafted from 3 different fiber lengths that allows you to effortlessly apply product in a thin, even layer across your face and neck. This clever moisturizing tool makes application more efficient than ever before while reducing the risk of premature aging from skin tugging, often caused by rough and poor application technique. The long bristles hold product on the surface of the brush while shorter bristles support even application over the skin, making it easier to apply to those hard-to-reach places.
Furthermore, this tool was developed to be paired perfectly with our Honey Balm Jelly Moisturizer but works effortlessly with any other moisturizer formula.
Bake & Blend Brush
This dual-ended Huda itemis ideal for baking, applying blush, bronzer, and powder foundations.   Densely packed synthetic bristles ensure maximum product pick-up to gently press powders into skin, where the fluffy end can be used to dust on your favorite formula for a soft, airbrushed finish.
Blur & Glow Body Brush
It is a velvety-soft, all-over body brush with synthetic fibers for even application of liquid highlighter.
The Best Huda Beauty Lip Balm : Huda Beauty Diamond Hydrating Lip Balm
Despite the fact that things appear to be dull and grim recently, Huda Beauty just propelled a holographic beam of daylight. The new Huda Beauty Diamond Hydrating Lip Balm! This salve is a somewhat colored ointment with a polished completion. Obviously it additionally has this ravishing holographic bundling. Additionally, the outside of the analgesic is shimmering! Heave! Huda is continually coming through with her inventive dreams (like the cream bronzer I checked on the previous spring), so this new emollient is too energizing.
Photograph Credit: Instagram @HudaBeauty
Huda Beauty Diamond Hydrating Lip Balm is $25 and is accessible in 6 distinct shades – Seductress (transparent pink), Negligee (sheer naked), Dirty Thoughts (transparent lilac), Censored (profound purple), Femme Fatale (rosy purple), and Pink Panty (comfortable pink). In any case, just Seductress, Negligee, and Dirty Thoughts are accessible on the Sephora site. The 3 extra shades are HudaBeauty.com special features.
Huda Beauty Diamond Balm Review – Dirty Thoughts
In spite of the fact that I think each of the three shades are beautiful, I decided on the lilac shade – Dirty Thoughts. Not exclusively are lilac shades complimenting for cooler conditioned skin, yet anything with a blue connotation will help make your teeth look more white also. I additionally like that the three online restrictive shades appear to be somewhat more obscure as well. (Patterns from the Huda Beauty Instagram page are beneath.) truth be told, the haziest two – Femme Fatale and Censored seem as though they even have a smidgen of a color to them. Truly, the initial three all look really comparable. So I'm speculating the distinctions are in the connotations face to face.
Huda Beauty Diamond Hydrating Lip Balm Seductress, Huda Beauty Diamond Hydrating Lip Balm Negligee, Huda Beauty Diamond Hydrating Lip Balm Dirty Thoughts, Huda Beauty Diamond Hydrating Lip Balm Censored, Huda Beauty Diamond Hydrating Lip Balm Femme Fatale, Huda Beauty Diamond Hydrating Lip Balm Pink Panty, Huda Beauty Diamond Hydrating Lip Balm Swatches
Photograph Credit: Instagram @HudaBeauty
Nonetheless, when I both swatched and applied the shade Dirty Thoughts, there was almost no color, color, or hint by any means. Indeed, it simply left a swipe of luminous sparkle behind. Despite the fact that the sparkle is beautiful, it wasn't in any way similar to I foreseen. I hoped for something else of a genuine lip ointment. Possibly with a trace of sparkle. Not an all out sparkle stick. Additionally, the equation itself is overly very delicate. After only several applications, the head of the lipstick was totally caution down. It's so delicate it even left some delicate disintegrates of analgesic on my wrist and lips. I love a delicate lip demulcent, yet nobody needs to squander item!
Huda Beauty Diamond Balm Review – Dirty Thoughts Swatch
I love the idea and the staggering bundling. Yet, I was truly interested by the external covering of the lip salve. The sparkle covering certainly attracted me to this item. It helps me to remember the outside of the Barbie x Pur lipsticks. (Full survey here). In spite of the fact that the outside of the lipstick was canvassed in sparkle, the lipstick was some way or another despite everything matte! Like enchantment! Yet, that is not the situation with the Huda Beauty Diamond Hydrating Lip Balm. Actually, this lip analgesic is a complete sparkle bomb! It's extremely difficult to find in the photographs, however you can see the sparkle in the pattern. You're essentially simply swiping sparkle all the rage.
Huda Beauty Diamond Balm Review
Generally I would think about a lip analgesic as to a greater degree a "no cosmetics" cosmetics fundamental. Nonetheless, this Diamond Lip Balm is so glittery I think you'd look sort of odd wearing it with no other cosmetics. Indeed, I think this salve is ideal for the young lady that needs to say something however abhors lip sparkle. It gives you an overly shimmering "wow factor" sort of look you'd anticipate from the Pat McGrath Labs Lust Gloss (you can peruse that full audit here.) Like I referenced, I think this medicine is ideal for the low upkeep lady that needs an excessively glittery (however simple!) search for a night out. This isn't your consistently lip ointment. You'll without a doubt get sparkle all over the place.
Huda Beauty Diamond Balm Review
Generally speaking Ranking (out of 5)
Huda Beauty Diamond Hydrating Lip Balm – 3 – I'm somewhat confounded by it. It's excessively lovely. Be that as it may, it's a greater amount of only a saturating sparkle clincher than a consistently medicine. In any case, there's not exactly enough shading/color to make it an incredible independent item. In spite of the fact that the sparkle is entertaining. Furthermore, the bundling is delightful.
What's your opinion of the new Huda Beauty Diamond Hydrating Lip Balm? Is it on your rundown? Which shade is your top pick? Tell me in the remarks beneath!
The Best Huda Beauty Lipstick Below 25 dollars!
As a self-claimed lipstick junkie, I've for quite some time been an aficionado of matte fluid recipes. All things considered, I'm the first to concede that not all recipes are made similarly. Some are so inconceivably drying that you have an inclination that your mope was assaulted with a sandblaster. Others stay ultra rich for quite a long time after application, so they wear off your mouth and into your supper. I had surrender to all these (honestly unwanted) symptoms for the sake of a sensational pucker until I tried out Huda Kattan's new Liquid Matte lipstick ($20).
Huda herself is without a doubt a marvel virtuoso. Beside being a vlogger, cosmetics craftsman, and one of the top influencers on Instagram, she has a stalwart cosmetics line. As of recently, it's comprised of fluttery bogus lash strips and Lip Contour pencils. Taking into account that her velvety, sturdy lip liners immediately became fundamentals in my excellence pack, I had elevated expectations for the Liquid Mattes, and I was not frustrated.
Her recipe is shockingly wet and runnier than others you may have played with, however this is really a gift. Since the recipe takes more time to dry, you have more opportunity to work with the shading and shape your lips. After around 60 seconds, the fluid sets yet is marginally shabby to the touch. This is likewise a reward. Your pucker will never feel got dried out or dried up (yuck), and you can layer on coat after coat without the color demonstrating any stout development. I explored different avenues regarding slicking on a couple of shades — no sweat! — to make a more dimensional, ombré lip look.
The longwear nature of the recipe is additionally noteworthy — I ate, drank, and even rested in these lipsticks effectively with no chipping or disintegration. Nonetheless, in the territories where the shading blurred, it did so equally, not in enormous patches. I additionally cherished the fragrance! It was fragrant of genuine vanilla concentrate in the cylinder, rather than the more plastic-like smells found in other cosmetics items. On the lips, it dried down to a more inconspicuous cake hitter aroma.
In any case, by a long shot, the best some portion of the Liquid Matte dispatch is the shading choices. The choice inclines intensely towards '90s pinks, earthy colors, and vampy tones, except for a couple of dynamic reds and pinks. While Huda records the smooth chocolate conceal "Tease" and cool red "Heartbreaker" as her top picks, I am living for "Venus," a warm, light mauve. I apply it well external my common lip line to get that pined for Kylie-esque grit pucker.
You can shop each of the 16 shades when they dispatch on July 29, which happens to be National Lipstick Day — an occasion that the Huda Beauty brand possesses the rights to. Meanwhile, perused on to investigate which hues you need in your assortment, see patterns on various skin tones, and even observer how they hold up to running water (spoiler: they don't move).