Imagine the last time you went to your local nail salon. You say hi to your regular nail technician, sit on the cute pink couch and inhale the sweet smell – a mixture of just about all the products they use on the daily minus the pungent kick. We are willing to bet : the only thing that stressed you out just a tad bit was having to choose which nail color you want to put on! 
How could it not? There are just so many ideas, colors, lengths and styles to choose from! Even the list of popular nail colors in 2020 is a series of eye candies in itself. As for the nail shape trends, you are sure to find something you would want to wear for every season. 
For this year, here are the nail color ideas you may want to have a close look at, in no particular order. 
Au Naturale – Sheers and Neutrals 
As always, the sheers and the neutrals are on the list, and for good reason. Neutral colors work with almost every season and this is precisely why they are always in. When they get slightly chipped off, the tiny imperfections are quite hard to notice too. It is a constant go-to palette for both spring nail colors and winter nail colors.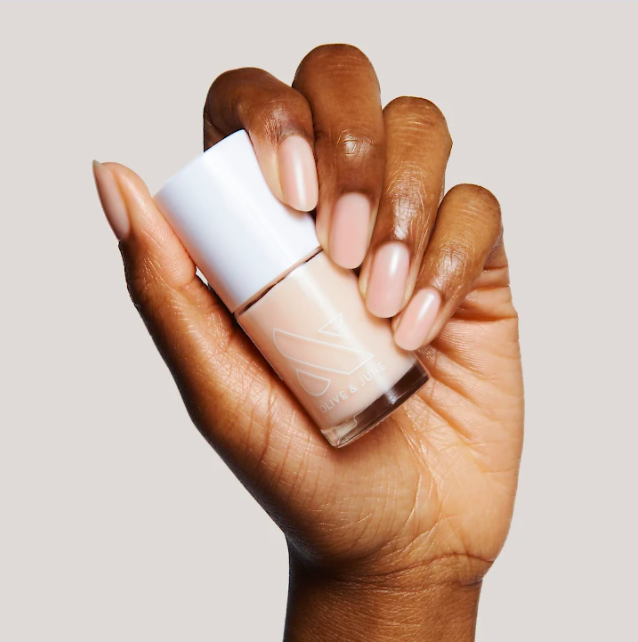 Some of the top picks for this specific color are Olive & June's EC, A Nourishing Sheer ($8) which is named after Eva Chen, a former beauty editor. Orly's Nourishing Nude ($9) in the Breathable Treatment + Color formula also comes in next. It is the perfect option in case you are looking for something to regrow your nails. 
Fifty Shades of Gray 
Well, not really fifty but you totally get what we mean. Next to the sheers, it is no surprise that tinted grays come in next. In fact, in 2019, this specific nail color idea was the most requested at the Varnish Lane. This is because almost every single shade of tinted gray will look good on every skin tone! 

Some of the topic picks for this specific color are the Zoya Nail Lacquer in Dove ($8) for a pale neutral gray that it is so close to white, Sally Hansen Insta-Dri Nail Color in Thyme is Money ($4) for a greenish gray shade and Chanel Le Vernis LongWear Nail Color ($18), a best-selling purple-gray shade. 
90's Throwback Typa Vibe 
We might be in the 2000s but the 90's will always be a good one to look back at. So good, in fact, that we never fail in keeping its most loved trends alive. The darker polish colors are a huge hit for those who have turned their emo phase into a lifestyle or the teenagers still not through with the angst. Kidding aside, the dark shades do look good and that is why the darker shade nail polish will always remain supreme. Especially for those sporting the ballerina, round or almond nail shape trends. It is a good winter nail color look too.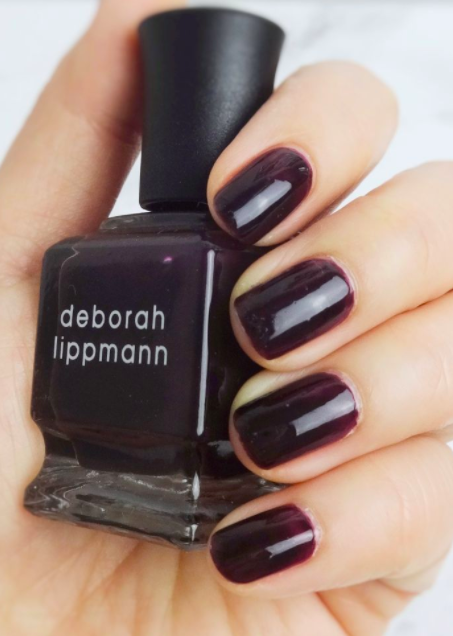 Some of the top picks for this color palette are the Deborah Lippman in Dark Side of The Moon ($20), Olive & June E + M, A Dark Black ($8) and Olive & June CN, a Silky Sable Brown. 
Neon Bright 
Despite the neon trends never lasting more than a few trends in fashion, suffice to say that it is a mainstay when it comes to spring nail colors. Bright neon shades are particularly big in the beauty crowds, especially during the spring and the summer. It is also a common choice for younger adults a.k.a. The millennials and the Gen Z. Neon colored nails do not just serve as polish, they also work as pretty cute accessories too.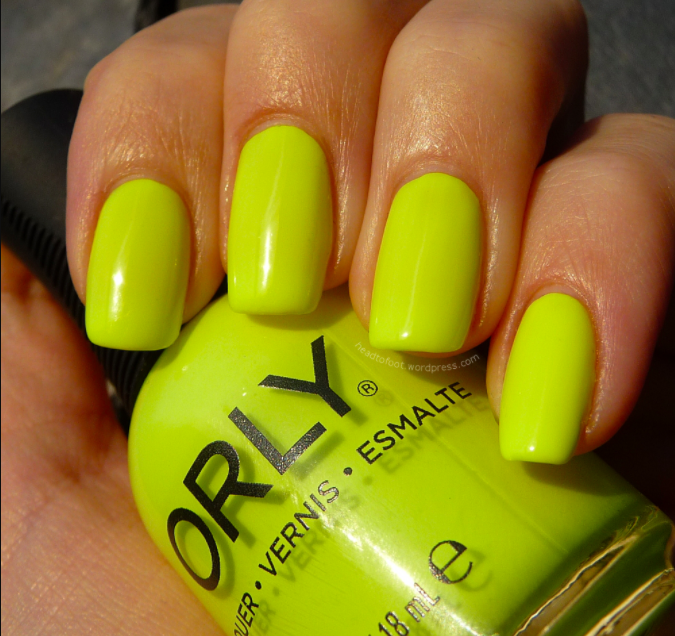 Some of the top picks for this color palette include the Orly Glowstick ($10) – a classic neon green that may or may not actually glow in the dark, the Neon Rosebub by ILNP ($12.50) and the Please Don't Glow Girl by KB Shimmer ($10). 
Pastels 
We know we said the dark shades of the 90's will remain in the list of trends, a lot of beauty experts also suggest that for this year, bright poppy colors will also be on top. So much so in fact, that it is highly likely that a multi-colored manicure will be one of the hottest trends for spring nail colors.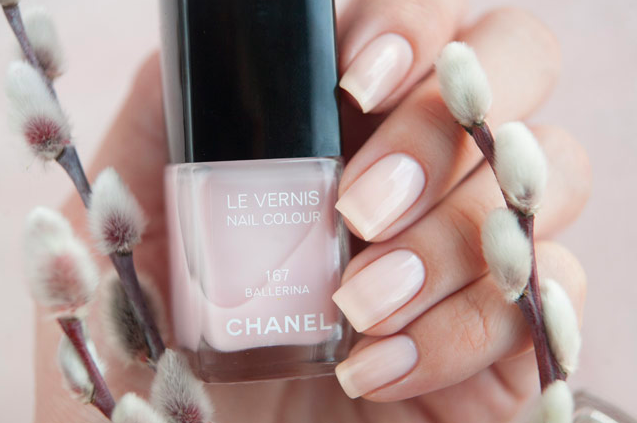 Some of the top picks for this nail color idea are the Chanel Ballerina ($28), Orly Forget Me Not ($10) , JIN Soon in Ube ($18) and Orly Cotton Candy ($8). 
If we were you, we would be keeping this on my tabs for when I have my next mani-pedi sesh. To keep your nails in tip top shape, here are some tips to take care of your nails for healthy hands. 
Top Nail Artist Season 7 : Meet Giselle Caballero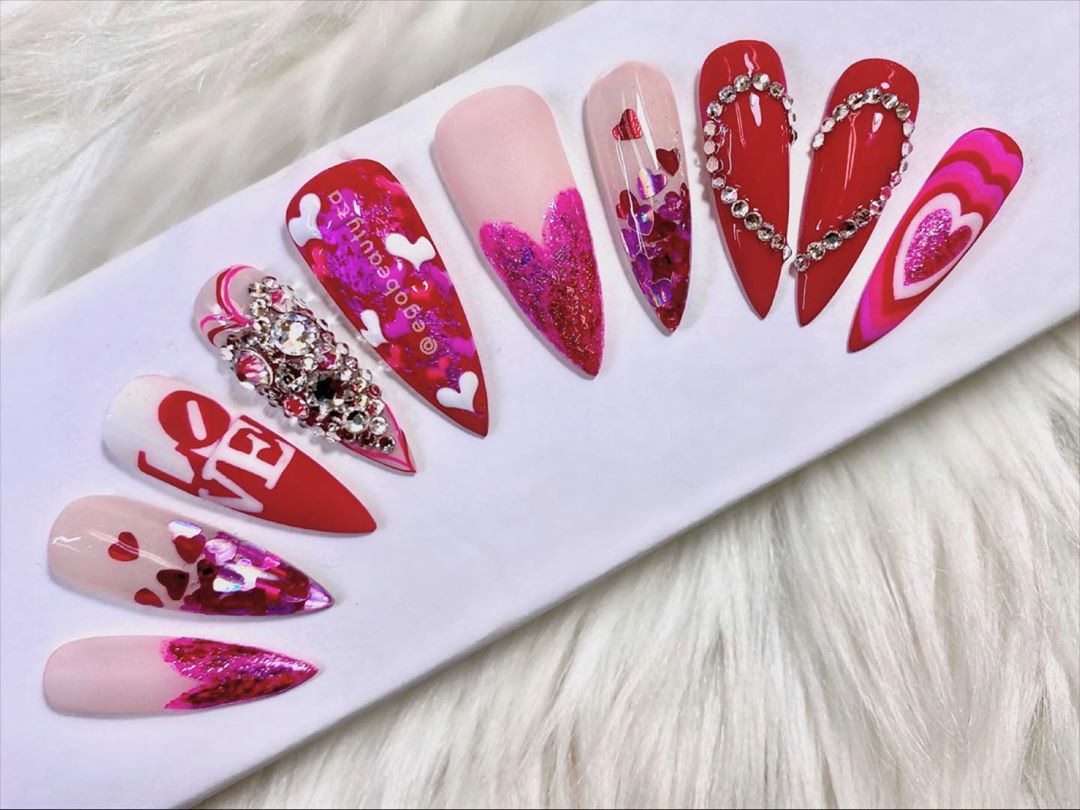 On the 26th of June 2020, Top Nails  Artist Season 7  finished up its seventh season on Instagram live. Because of the flare-up of COVID-19, NAILS and its backers decided to forego the in-character finale occasion typically held at Premiere Orlando. Fans checked out make some great memories as NAILS Next Top Nail Artist maker, Beth Livesay, and CND prime supporter, style executive, and head NTNA choose Jan Arnold made the declaration live via web-based networking media over the span of a computerized mixed drink hour that permitted fans, patrons, and competitors to tune in and toast to the finalists.
Canada's Giselle Caballero (who had picked up the last CND Last Chance task) took zenith respects. "Regardless of whether you face difficulties, simply safeguard pushing since you don't have the foggiest idea what's at the other part of the mountain," said Caballero after tolerating data of her splendid success through the LIVE. "Simply review what got you in the game inside the primary territory and simply save going." This NTNA season turned into the hardest call of all. Without the appointed authorities ever observing the hopefuls or nails face to face, passing judgment on transformed into dependent on video entries, Facebook Lives, composed portrayals, and last pictures from Top three competitors Allison Goertzen, Giselle Caballero, and Stella Sampson. Going into the finale, Sampson had seven successes and Goertzen had two underneath their belts. In any case, when it went to the finale, it was Canada's Caballero (who had picked up the absolute last CND Last Chance errand) who outscored the rest. Caballero will procure a Swarovski trophy, a coin's prize of $8,000 and the likelihood to work together with CND.
The finale task went into to make 5 units of fake nails for the accompanying topics: Symbol of Strength, Beauty Changes Lives, Dream Client, Porter Pose (nails for Billy Porter), and a Janicure (nails for Jan Arnold). Caballero's sets included bodice nails roused by means of Frida Kahlo, honeybee nails that trickled with jewels, nails for RuPaul, and a blend of Harajuku and punk nails for Jan Arnold. Stella Sampson of Greece was named first runner-up, at the same time as Canada's Allison Goertzen changed into named 2nd runner-up. Sampson will get hold of a cash prize of $5,000 even as Goertzen will get hold of a cash prize of $3,000. All 3 contestants might be receiving an special new product innovation from CND first, in addition to various possibilities to work with the brand, and a CND gift basket.
Giselle Cabellero burst onto the NTNA Season 7 scene when she made the Top 12. Throughout the opposition she showed huge enhancements in her video entries. Her paintings grew too, giving the judges some of their favored units of the season along with a magnetic adjustable French, monkeys jumping on a bed of nails, and crystal-protected aleberries. But it changed into her final CND Last Chance Challenge entry wherein she proclaimed all changed into possible, that she earned her location in the very last three. Voting for the final project of Season 7 takes vicinity June 8! Read on to learn extra about this Top 3 competitor.
She continually had a aspect for finding innovative approaches to specific my inventive side. When she first moved to Canada it become some time earlier than she become allowed to work, so she used to spend maximum of her days playing with nail products and doing her and her girlfriends 'nails at home. Not best it was a manner to discover her resourceful side, but it additionally made her experience good doing a little something for others that would liven up their day every time they saw their nails. They lived on a decent fixed income, so she started out doing nails component time except operating as a waitress to make a little extra money. Eventually her passion for nails have become her full-time activity and career.
She entered NAILS Next Top Nail Artist because she had been taking into account the concept of applying for NTNA for a few years already and she constantly found the excuse to not do it, "I'm no longer suitable enough," "I can't do that sort of work," "I don't have the time," her thoughts kept arising with reasons no longer to. One day she started surfing thru the preceding NTNA season's gallery and she felt so inspired, everybody's work was so exceptional and anybody became mastering and experiencing so much after which it hit her: that would be her and the only thing stopping her from doing it became her personal thoughts, not anything else. They set their own limitations and it is handiest up to them to tear them down.
The element that's amazed her maximum approximately competing is that the amount of merchandise they got from the sponsor packages. Before the opposition she assumed they'd be getting some matters to work with in the challenges, however the kits virtually handed her expectations and she or he couldn't be extra grateful for the risk to try to work with so many outstanding merchandises. She should say even though that she was surely the most amazed with the aid of the pleasure of the competition, filing her work after having put a lot effort and thought into it after which having to wait for the evaluations to come back gives you this type of rush, it's addictive and nerve-racking, a curler coaster of emotions and he or she didn't assume her clients, friends and family to get so equally involved. She had human beings texting her proper after the results were posted to present her the enter and encouragement, which is pretty heartwarming.
Her favorite NAILS Next Top Nail Artist project were between Week 5: Once Upon a Time and Week 7: The Big Apple, she loved creating a nursery rhyme come to lifestyles and getting the danger to create a more playful set plus anybody's work become so whimsical and beautiful. As for the Big Apple, she adore the entirety New York and running on the task was an extraordinary opportunity for her to expose her admiration for a number of the superb matters the town has to offer, she looks forward to the day she gets to visit the metropolis and see all of it live.
The maximum precious element she learned being in the competition was to recognize that via pushing herself to perform at a better level, she has been able to grow and discovered to reply to adversity in a positive manner in place of defeating and sheltering herself. She believes she have learned to set her fear apart and push herself out of her comfort zone even as taking risks, which is something she have struggled with and that has avoided her from attaining her goals in the past. This quote resonated with me: "Being snug isn't the manner to learn to increase your abilities."
Within the nail industry, she wants to be referred to as a person who conjures up others.  When she began her journey within the nail world, she discovered it to be lonely and unsure at times, quickly she realized that this career is about trial and error and approximately checking out their staying power and to keep trying. Sometimes they might use an encouraging message from their fellow nail techs. Thankfully alongside the manner she located some individuals who had been willing to help and percentage their information along with her and that without a doubt made it a far greater fulfilling route to head through. She would love to honor that and hold to percentage her journey and the whole lot she has discovered. She would like for others to relate and get confidence from that to transport ahead. During her journey in NTNA, she changed into capable of improve her work, refine her fashion, and open her thoughts to new concepts. She confirmed another time that there's no purpose to give up when things get hard, there's usually room for improvement, we can determine it out, create and attain together, there's room for every person and she or he truly need us all to make it.
Her nail art fashion is defined as dynamic and more attracted to the opportunities that "the abstract" offers. She's now not specifically set on one technique or trend, and why do so? There's a lot to explore, and to try, that she thinks it'd be too confining to paste to one manner of doing things. She has to say she agree with their style evolves and it's miles forever converting so most likely (and I sure desire so) as she maintains to examine and practice, her style can even maintain to evolve.
Ways to Create A French Nail Design : Step-By-Step for Beginners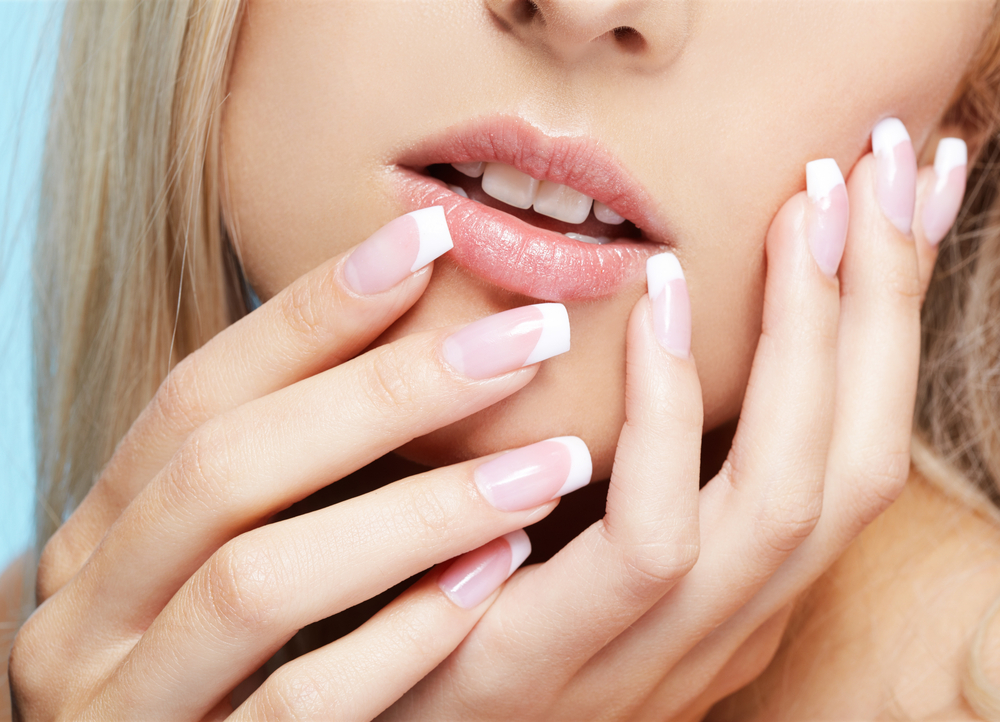 Ladies, getting a manicure can seem frivolous. But, your palms and nails want simply as much interest and maintenance that you provide to the relaxation of your body. There's nothing wrong with investing time and money in looking after your self and setting your exceptional self forward. In fact, the effort and time you put in getting a nail trimming display how you have a tendency to other matters on your life! If you need to learn ways to create a french nail design, without having to rush to the salon each time, read on – we've were given your Friday nighttime plans covered!

How to Create A French Nail Design?
If you're new to the sector of nails, here's what you need to know. The ever-traditional French manicure generally includes a pale pink base and shiny white tips. It is state-of-the-art and classy and will by no means exit of fashion. Let's start with the tutorial!
Things that you will need:
White nail polish
Soft baby pink nail polish
Top coat
A bowl of warm water
A towel
Base coat
Steps to follow:
1.Prep Your Nails
Fill up a bowl with warm water and soak your hands in it for a minute or so. This helps get rid of all the oils and dry skin and helps your manicure stay on a lot longer.
2. Make a base coat
Once your nails are dry, you need to use a base coat. This step is vital whilst you are doing a French nail filing due to the fact your natural nails are going to be on show, and you need the entirety to look clean. Let it dry earlier than you circulate on to the following step.
3. Apply it on your suggestions
Use a white nail polish for your pointers. Rest your finger on a flat surface, tilt it to the facet, push the brush where you need your French tip to begin after which pull it over. Don't worry about connecting it to the other aspect as the crisscross technique will take care of this. Place the brush on the opposite facet and repeat exactly what you probably did first. This will create a easy and even line. Clean up any extra polish with a Q-tip, and permit your nails dry.
4. Put an  over-top nail polish
Choose a soft child crimson nail polish and paint it over your nails. This color will blend all of the colors collectively and make your nail trimming appearance loads more natural.
5. Put a pinnacle coat
To seal and set your nail cutting, pass over your nails with a transparent top coat. Once it dries, add a cuticle oil for hydration.
How to make a DIY Reverse French Manicure
What is a DIY Reverse French Manicure?
The opposite French manicure is one among the hottest nail trends out there! It sincerely involves painting the round moon shape of your nail bed in a color that contrasts the relaxation of your nail. This is easy to do and won't take up quite a few your time.
Things you'll need:
Top Coat
A light coloration of nail polish
A darker color of nail polish
Base Coat
Steps to follow:
Put a Base Coat
Start through applying a thin layer of a clear base coat as this helps the nail polish keep on with your nails easily. It also protects your nails from staining and your manicure from peeling.
Apply the First Nail Color of your choice
Grab your preferred nail polish – it could be anything – from metallic to a sheer shade. Apply a fine, skinny layer of it in your nails.
Put your glam to it
It's time to move in together with your 2d coloration. Use a small amount of polish and apply it even as giving the brush a little wiggle to match the form of your cuticle. Instead of going all the manner to the nail mattress, you're leaving a small area for the first shade to show.
Apply your pinnacle coat
To seal the manicure, ensure you follow a top coat to ensure it lasts for a long term without chipping or peeling.
How To Do A French Manicure Using Tape – Beginner's Tutorial
Scotch tape (or everyday tape) comes to the rescue if you're a amateur and want a touch help reaching that salon-fine French nail cropping.
What You Need
A translucent red base coat
Tape
White nail polish
Top coat
Step By Step Tutorial
Apply Your Base Coat
Start with a layer of your base nail polish. You can use a purple-toned shade or a nude/tan-toned shade, as per your preference. Apply one coat of your desired color on all of your nails and go away it to dry.
Cut Out Strips Of Tape
If you're clumsy and can't get even pointers no matter how hard you try, this hack saves you quite a few time and trouble. Simply reduce out a strip of tape and cowl your nails, leaving most effective your recommendations open – where the white nail polish goes. Apply the white polish.
Follow this step for every nail.
Peel The Tape Off
Now, gently do away with the tape out of your nail. Don't pull too difficult or you'll wreck your base.
Apply A Top Coat
All you need is a gel-end pinnacle coat to finish.
DIY French Manicure Using A Rubber Band
If you're out of substances like scotch tape or band-aids, you can always use a rubber band to give yourself perfect French guidelines. Want to know how? Just observe those instructions!
What You Need
A rubber band
Base coat
White nail polish
Top coat
Step By Step Tutorial
Apply Your Base Coat
Start by way of making use of your base coat – you can use a sheer crimson or tan shade. Apply a thin layer and allow it dry.
Time For The Tips
Twist your rubber band and region it round your nail, leaving a small gap at the pinnacle where the white nail polish goes.
Do Your Tips
Carefully observe your white nail polish on the guidelines. The rubber band makes it an entire lot simpler to get even and aligned suggestions.
Pull Off The Rubber Band
Make certain your polish has dried absolutely before you pull the rubber band off. Lift it even as you pull it upwards.
Apply Top Coat
Finish with a layer of pinnacle coat to seal the nail trimming!
DIY Gel French Manicure
You can buy your own gel French nail filing kit from Gelish and do a salon-best French nail clipping proper at home. You additionally want to have an LED light to therapy the polish.
What You Need
Nail buffer
Gelish basis gel
White gel nail polish
Gelish pinnacle coat
Lint-free alcohol wipes
LED lamp
Step By Step Tutorial
Prep Your Nails
Start by using buffing your nails earlier than you observe any polish. Once that is done, wipe them off with lint-unfastened alcohol wipes. This will cast off the gritty texture and make certain that your nails are quality and clean. You'll also get a better bond with this step.
Apply Your Foundation
Apply a thin coat of your Gelish foundation gel polish and therapy the polish in your LED mild for 30 seconds.
Do Your Tips
Next, observe the white gel nail polish for your recommendations, going from one aspect to the opposite in a single motion. Also, make sure you cap the tip with the polish to save you any chipping. You also can use guide strips or tape to get ideal tips. Once that is done, treatment the polish for any other 30 seconds.
Apply Your Top Coat
Once your hints are done, end with a layer of gel pinnacle coat and treatment them in your LED lamp.
Tips And Precautions: How To Make Your French Manicure Last Longer
Now that you've put in all of the effort to offer yourself a French nail cropping at home, you will need to make sure that it lasts a very good even as. Here are a gaggle of suggestions and precautions that are available reachable to make your gorgeous nail clipping last till the quilt of time:
Wipe down your nails using a cotton swab and white vinegar (or alcohol) before applying your base coat. This enables cast off natural oils and product build-up that might create a barrier between your nails and the polish.
Filing your nails in the shape that resembles your cuticle's shape makes them less probable to break.
When applying your polish, make certain you move in with thin coats. It is additionally critical to await the primary coat to dry earlier than you practice a second one.
If you need to maintain your nail cutting from smearing or chipping, it's far a great idea to apply a clean skinny top coat for your nails each different day. This will even make them appearance shiny.
If you're doing the dishes, use gloves and dry your palms with a towel immediately, instead of permitting them to air dry.
Ensure you don't get any polish on your cuticles. This will carry the paint out of your nail and cause peeling or chipping.
Don't shake your polish bottle up and down. Instead, roll it between your fingers to put off air bubbles.
Don't wait too long to apply your top coat as it works more efficaciously when applied to almost-dry nail polish. The pinnacle coat seeps through the polish permitting it to blend nicely along with your base.
Ladies, your hands by no means take an afternoon off, so taking care of them is essential. That was our take on how you may reap an excellent French manicure instantly from the consolation of your home. Have you ever attempted this yourself? If so, what are your move-to techniques? We would really like to pay attention your mind on this. Share with us within the comments phase below.
Best Cuticle Creams To Keep Your Nails At Its Best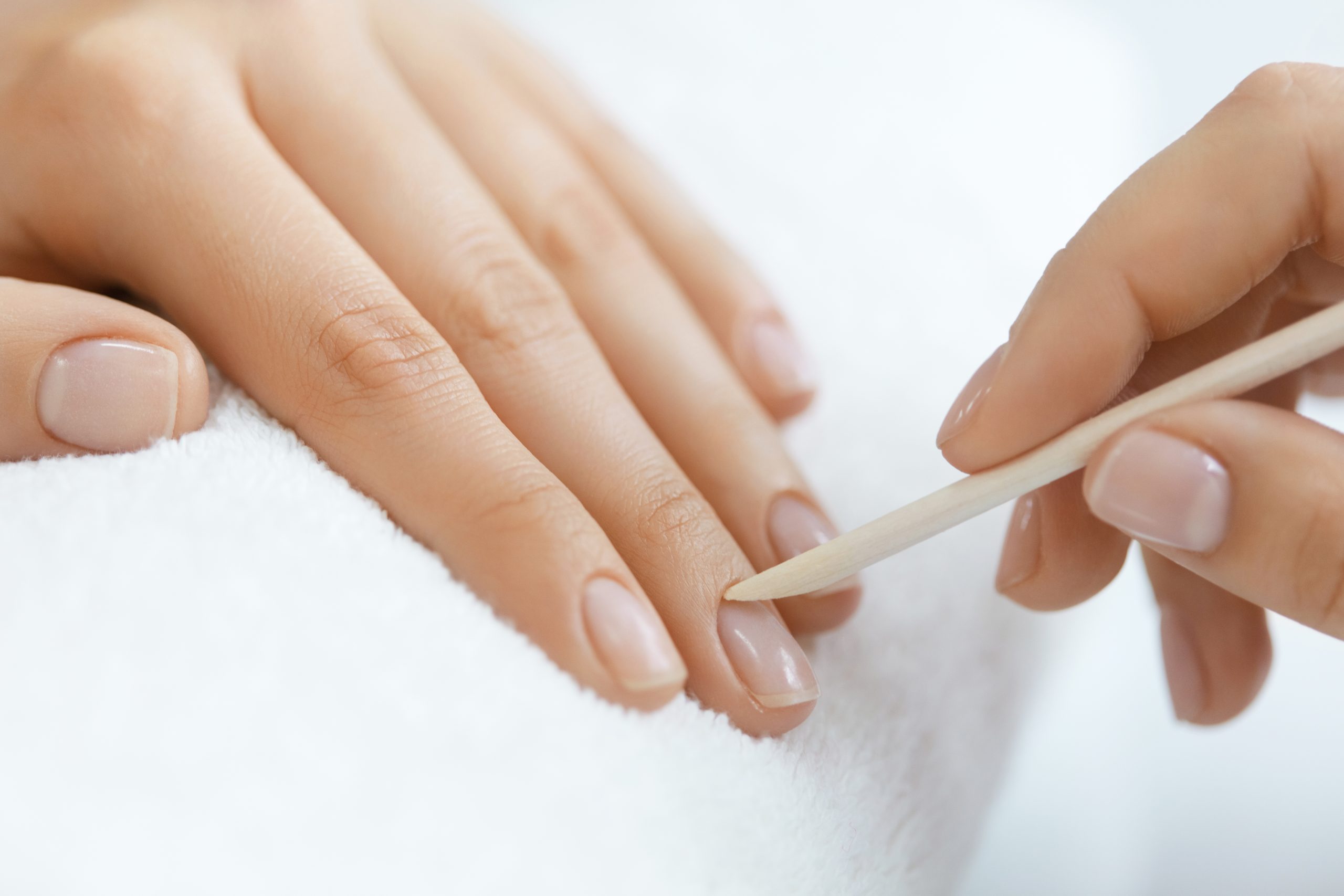 Honestly, a cuticle cream probably isn't at the top of your list of beauty needs. But it really deserves to be recognized. The humble product can go a long way in keeping your nails strong, healthy, and looking good. As a quickie reminder : the cuticle is the piece of skin at the base of your nail bed that prevents bacteria and grime from getting in and causing infection.
We may not be outside much these days, but it doesn't mean that our hands aren't feeling the effects of dry air and non-stop hand washing. Stripping soaps, hand sanitizer, and plastic gloves all take their toll, ravaging cuticles and leaving them split and peeling. Not cute — and definitely not comfortable, either.
You could definitely use cuticle oil to keep your cuticles in tip-top shape, but think of those as more of a fast fix and the best cuticle cream as a long term solution. Packed with ultra-hydrating ingredients such as butters and oils, they're usually even thicker and richer than hand cream, delivering a concentrated hit of hydration. Our favorite way to use one? Slather it on nightly before you hit the sack, just as you would a lip balm or hand cream, to keep your cuticles moisturized and your nails looking that much better.

Below, check out the best affordable cuticle creams online  in the market right now that are affordable.
TenOverTen The Celery Oil
Celery seed extract in TenOverTen's The Celery Oil is the star ingredient that helps nourish nails from the inside out. There's also evening primrose oil to hydrate both the nail and surrounding skin, along with chia seed oil, vitamin B3, and zinc to harden weak nails that may be constantly breaking.
Burt's Bees Lemon Butter Cuticle Cream
The addicting citrus scent is reason enough to make you want to keep slathering this on, improvements in your nails aside. But it does, in fact, help get your nails into tip-top shape, thanks to almond oil, cocoa seed butter, and beeswax (which locks in all the hydration). As an added benefit, it also boasts vitamin E and sunflower oil to help boost brittle and peeling nails. Plus, it's 100% natural, with no parabens or petrolatum.
Sally Hansen's Cuticle Rehab Oil Balm
The bullet-shaped tip of Sally Hansen's Cuticle Rehab Oil Balm makes for an easy and mess-free application. There's moisture attracting glycerin, volcanic sand to softly scrub away dead skin, and aloe, safflower, and vitamin E oils to rehydrate parched cuticles.
Mario Badescu Cuticle Cream
The salicylic acid in this Mario Badescu Cuticle Cream will help soften seriously ragged hangnails. It's a rich gel-cream formula so it's extra nourishing, minus any greasy or sticky feeling afterwards. 
French Girl Nail & Cuticle Oil
You've likely heard of the hydrating benefits of fatty acids for skin. French Girl pulls its fatty acids from argan and pomegranate oils to deeply nourish brittle nails and dry cuticles. There's also rosemary and rose geranium essential oils to help with growth.
Butter London QuickFix Moisturizing Cuticle Balm
First, this delivers moisture to dry cuticles, thanks to coconut and avocado oils. But then it helps maintain those moisture levels, using phospholipids. Read: Cuticles stay looking and feeling hydrated, longer. Bonus points for the easy-to-use massaging tip, that makes application both easy and mess-free.
Dermelect Rejuvenail Fortifying Nail & Cuticle Treatment
Dry cuticles and dry, breaking nails often go hand-in-hand (no pun intended). Enter the beauty of this option; with both hydrating and strengthening ingredients such as keratin and peptides, it quenches cuticles and reinforces weak nails in one fell swoop. Reach for it if your nails need a little extra TLC post-gel manicure.
Dr. Paw Paw Shea Butter Balm
Every dry area of your body can benefit from the papaya fruit at the base of Dr. Paw Paw Shea Butter Balm. There are seven different variants of the multipurpose salve, but this one in particular has shea butter, aloe, and olive oil for healing any chapped skin around your nails.
Indigo Wild Almond Zum Rub
If you don't want to shell out money solely for cuticle cream, consider picking up a multipurpose balm, such as this one. Shea butter plus goat milk plus a blend of natural oils make for a hydrating formula that can truly do it all. Dab it on beat-up cuticles and/or use it to tamp down frizz, hydrate chapped lips, soften cracked heels—you name it.