At one point or another, you will probably run out of things to do as you isolate yourself into home quarantine. Thankfully, Netflix is here to save us all. If the last two sentences resonate with you very well, worry no more as you have come to the right place. The best movies on netflix may consist of a different list for different individuals. After all, you know what they say – different strokes work for different folks. 
Nonetheless, the best movies on netflix come in different forms and types. Some of them are old but gold reruns. Others are fresh new content from the streaming platform itself, the Netflix original movies. Whether you are after some laughs, a good cry, seat-tugging action or  just something to keep your head off things – you are sure to find something that tickles your fancy. 
With that, here is a Netflix Best Movies list to keep you company while staying indoors. Warning! Netflix and chill not allowed, practice social distancing to the full extent.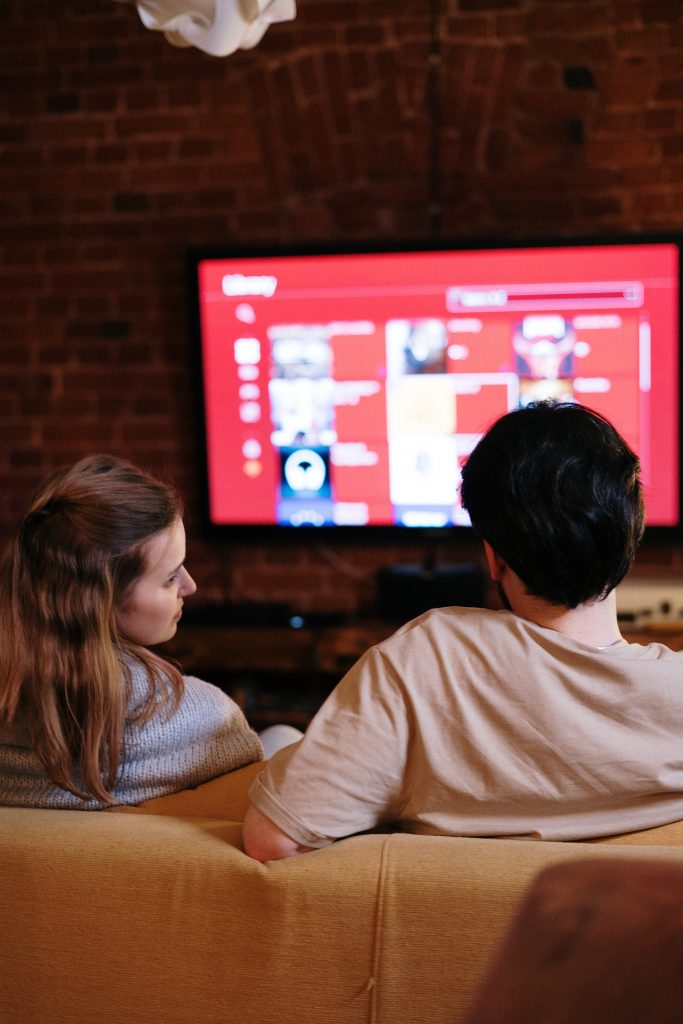 Always Be My Maybe (2019)
Starring : Ali Wong, Randall Park, James Saito, Keanu Reeves 
Rotten Tomatoes Rating : 89% 
Looking for a light romantic-comedy with a few hits of life lessons here and there? Always Be My Maybe is about the love story of Sasha and Marcus. Literally everyone around them believes that they would somehow end up together. After fifteen years, they reunite for the most unlikely reasons and start wondering – What If? Maybe? 
Tarzan (1999) 
Based On : Tarzan of the Apes by Edgar Rice
Rotten Tomatoes Rating : 89% 
We dare say literally every child on the planet has watched Tarzan at least once or twice. At the very least, have heard of it. Tarzan is an orphan boy raised by mountain gorillas. His life changes when he rescues Jane – a human explorer. Realizing that he has been living in a completely different world, he must now choose between civilization and the jungle. 
Nobody Speak : Trials of the Free Press (2017) 
Documentary by Brian Knappenberger 
Rotten Tomatoes Rating : 91%
Watching documentaries can be a little too much to take in during a normal work week, yes? That said, there is no better time to watch those documentaries other than now. Nobody Speak : Trials of the Free Press talks about the examination of the duties as carried out by the press in an age filled with inequality. For the most part, it revolved around the trial between Hulk Hogan and Gawker Media. 
Willy Wonka & The Chocolate Factory (1971) 
Based on : Charlie and the Chocolate Factory by Roald Dahl 
Starring : Gene Wilder, Peter Ostrum, Julia Dawn Cole 
Rotten Tomatoes Rating : 91% 
There have been quite a number of remakes and renditions of Roald Dahl's Charlie and the Chocolate Factory. Nonetheless, nothing beats the OG. Willy Wonka and the Chocolate Factory follows the story of a factory owner who gives 5 children the chance to receive a lifetime supply of sweets. However, things take an unexpected turn when disasters befall each of the children. Who will survive? 
Gerald's Game (2017) 
Based On : Gerald's Game by Stephen King 
Starring : Bruce Greenwood, Carla Gugino, Kate Siegel 
Rotten Tomatoes Rating : 91%
Stephen King fans looked forward to the release of this original netflix movie. Despite the controversial takes and reviews, it quite frankly did not disappoint. Gerald's Game follows the story of a wife who accidentally kills her husband during a naughty game in bed. What happens next? You will have to see for yourself. 
The Curious Case of Benjamin Button (2008)  
Based on : The Curious Case of Benjamin Button by F. Scott Fitzgerald
Starring: Brad Pitt, Cate Blanchett, David Fincher, Elle Fanning 
Rotten Tomatoes Rating: 71%
Are you up for something that is different from our usual? We dare say we have not seen anything like this one in the last decade or so. The Curious Case of Benjamin Button follows the story of a mysterious boy who is suffering from a rare condition where he ages backwards. Interesting as it is, he meets a woman and they stay in touch while one grows older while the other keeps getting younger. 
The Death of Stalin (2017) 
Based on : History as we know it 
Starring : Jason Isaacs, Steve Buscemi, Rupert Friend 
Rotten Tomatoes Rating : 96%
Do you love comedy but also want a different kind of kick from it? Here is one that might tickle your fancy just right. While it is not exactly a hundred percent historically accurate (just like most history-based fictional movies are!), the Death of Stalin follows the life of the tyrannical dictator Joseph Stalin in the 1950s. It was first released in the United Kingdom where it garnered an award in the British Independent Film Award for Best Supporting Actor and a nomination as the British Independent Film Award for Best Screenplay. 
Bird Box (2018)
Starring : Sandra Bullock, Machine Gun Kelly, Rosa Salazar 
Rotten Tomatoes Rating : 63%
Based on the novel published in 2014 by Josh Malerman of the same name, Bird Box follows the story of a post-apocalyptic Earth. An unknown malevolent force erases almost all of the entire world's population. Anyone who sees it, dies. Hoping for a new beginning, a woman and her children tread on a dangerous journey in the hopes of starting anew. 
Dumplin' (2018) 
Starring: Danielle Macdonald, Jennifer Anniston, Odeya Rush, Luke Benward 
Rotten Tomatoes Rating : 85%
It is difficult to live under the shadow of a beauty queen legend, a campus hottie or put simply, someone with exceptionally good looks – especially when you are young. Willowdean (played by Macdonald) signs up to a pageant being handled by her mom as a protest to what she believes are unrealistic expectations of what teen girls should look like. 
Set It Up (2018) 
Starring : Zoey Dutch, Glenn Harper, Lucy Liu, Taye Diggs 
Rotten Tomatoes Rating: 91% 
Do you feel like you have become too overworked? That ultimately, your job has been taken over by your life? Does the thought of your job make you so nauseous you have started to dread your boss too? Hoping they literally just get a life? Here is an idea that might help you get even. Just kidding! Set It Up is a cutesy, feel-good film about two overworked yet underpaid assistants who set up their bosses to get their lives back. 
To All The Boys I've Loved Before (2018) 
Starring : Lana Condor, Noah Centineo 
Rotten Tomatoes Rating : 97% 
What is a best netflix original movies list without a Noah Centineo movie on the list, right? Right. Directed by Sofia Johnson and based on the novel of its namesake written by Sofia Alvarez, To All The Boys I've Loved Before is a teen romance film that follows the everyday life of Lara Jean Covey and her family as they make adjustments to changes. Somewhere along the way, she meets Peter Kavinsky and things are bound to change. 
When We First Met (2018)
Starring : Alexandra Daddario, Adam DeVine, King Bach, Robbie Amell 
Rotten Tomatoes Rating : 43% 
Have you ever been so heartbroken it felt like everything could have been better if you just changed one tiny detail in the past? Yup, we totally get you. Despite the low rotten tomatoes rating, When We First Met is a mainstay among hundreds of must watch netflix movies lists. Thanks to a magical time machine, a guy stuck in the friendzone is given multiple chances to go back to the past until he gets it right. Will he? 
Miss Americana (2019)
A Netflix Original Documentary by Lana Wilson 
Starring : Taylor Swift
Rotten Tomatoes Rating: 92%
Here is another one for the Taylor Swift Fans. Following the ups-and-downs of the 30-year-old singer, Miss Americana is an intimate sneak peak into a pop star's life. In this documentary, Taylor Swift shares parts of herself a lot of people have not seen before while she showcases some backstage scenes and the best performances of her career. 
Any other Netflix movies that you think should be in this list? Let us know in the comments! 

The Social Dilemma: There's more To It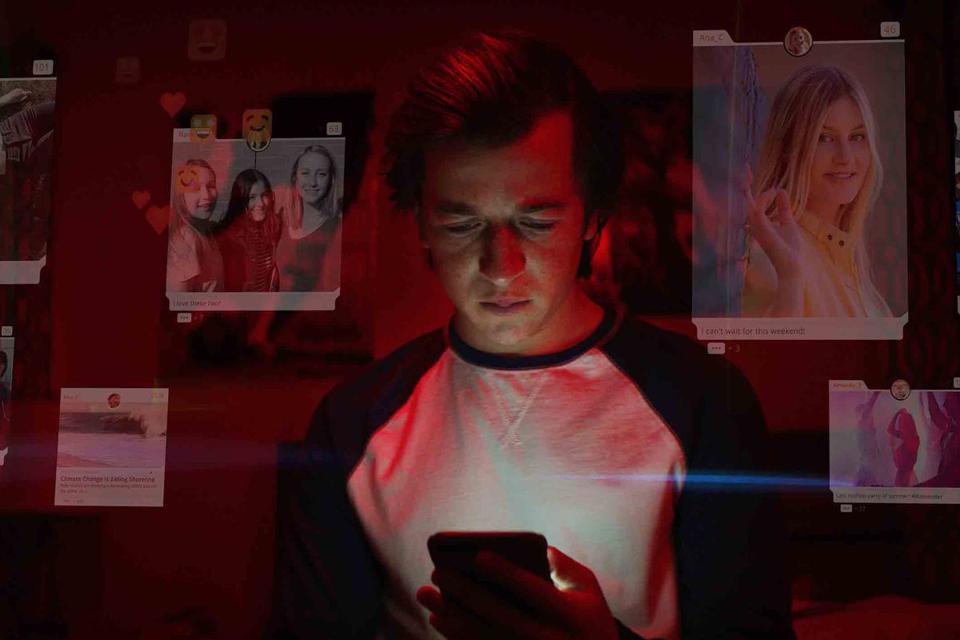 A new Netflix documentary titled, "The Social Dilemma" featuring variety of noted authors, scholars, tech leaders, and activists, the film helps explain the growing influence of algorithmic technology, especially in social media.
Led by Tristan Harris, former design ethicist and president of the middle for Humane Technology, The Social Dilemma explores how these technologies are specifically designed to dish a superbly curated and addictive online world where companies exploit tracking our every digital interaction (often called surveillance capitalism).
The film focuses partly on the bogus intelligence (AI) technology behind the tools that drive our social-media feeds, email platforms, and most of our "smart" devices. As Harris explains, our concerns about AI are often centered on when it'll overcome our strengths and outperform us in various tasks ("the singularity"), instead of specializing in how it's already overcome our points of weakness by fostering addiction and fueling dissent. Many of those systems control what you see in your social-media feed, once you receive notifications, and even what you type—all so as to switch your behavior, whether in what you get or what you watch.
The film examines how tech giants like Google, Facebook, Twitter, et al are ready to bend our will toward company profit by perfectly curating our online experience. This curation successively creates social bubbles that wreak havoc on our mental state and social fabric—amplifying things like anxiety and group polarization.
The Social Dilemma is a needed wake-up call to the power and influence of algorithmic technology. It's a film Christians should watch and engage, simply because these tools are already shaping us profoundly and, in many cases, forming Christians in decidedly unchristian ways. But in a bit of subtle irony, the filmmakers actually rely on these same tools to spread the word about the film—through social media and even the Netflix recommendation engine.
Moreover, The Social Dilemma is helpful in highlighting some of the fundamental ethical problems of social-media algorithms, particularly as they serve profit-driven corporations. Yet it fails to address the core problem. In the opening scene, the interviewer asks various experts a simple question: "So what's the actual problem here?" Many respond in awkward silence as others fumble around with half-baked answers. In a moment of honesty, Harris admits there are so many problems he doesn't know where to start.
Even though this question is posed to spark curiosity in the viewer, it encapsulates a major shortcoming of the film. The interviewed experts focus on the many symptoms associated with social media and its outsized influence, but they don't pinpoint the underlying cause of the disease. The Christian worldview actually has the answer these leaders can't seem to locate: the deep-seated nature of sin, which infects all aspects of humanity, including our technological tools.
In contrast to the Christian call to orient one's life around loving God and neighbor, sin orients us around personal autonomy and serving self. The me-centeredness of sin led to the creation, and addictive popularity, of curated "iWorlds" in the first place. Now that we're seeing the damage done by these technologies, calls for reform are rightly growing. But true change will not come until we admit these technologies did not arise and do not operate in a morally neutral vacuum—but within a pervasive environment of sin.
Many of the film's experts cast the battle for our souls as an unfair fight, wherein most of humanity is simply outmatched by the power of a few tech companies. While there is some truth to this view, we can't abdicate responsibility and shift the blame for fake news, polarization, and other maladies solely on these technologies, without acknowledging that these tools actually function like jet fuel poured on a society already aflame with sin.
It's true that algorithmic technologies have the power to not only respond to our behavior but actually to modify it, conditioning us to act in troubling ways to greater and greater degrees. But we are not powerless pawns, and our behavior online is not a foregone conclusion—however sneaky the algorithms become. Nor are we merely innocent victims in AI-driven societal disintegration. Humans chose to create these tools, and we can choose how to use them—or not. Indeed, the bigger dilemma for Christians—given what we know of the nature of sin and our vulnerability to temptation—might not be how to reform social media, but whether it is reformable at all.
The film ends with the interviewees giving practical recommendations for the way we are able to navigate the challenges of social media. These include turning off notifications on your devices and limiting the time spent on social platforms, especially for teenagers and teenagers. Some offer public policy recommendations like requires greater regulation, federal privacy legislation, and law.
While Christians will debate the merits of those proposals and will disagree on the simplest path forward, we must not forget that the important social dilemma isn't happening in Washington or geographic region but in our own hearts and houses. It centers on the selections we make day after day and the way, as an example, we use technology to either follow the best commandment (Matt. 22:36–39) or ignore it, to either serve the self or sacrifice our autonomy so as to serve God et al.
Enola Holmes: A Review and How Was It?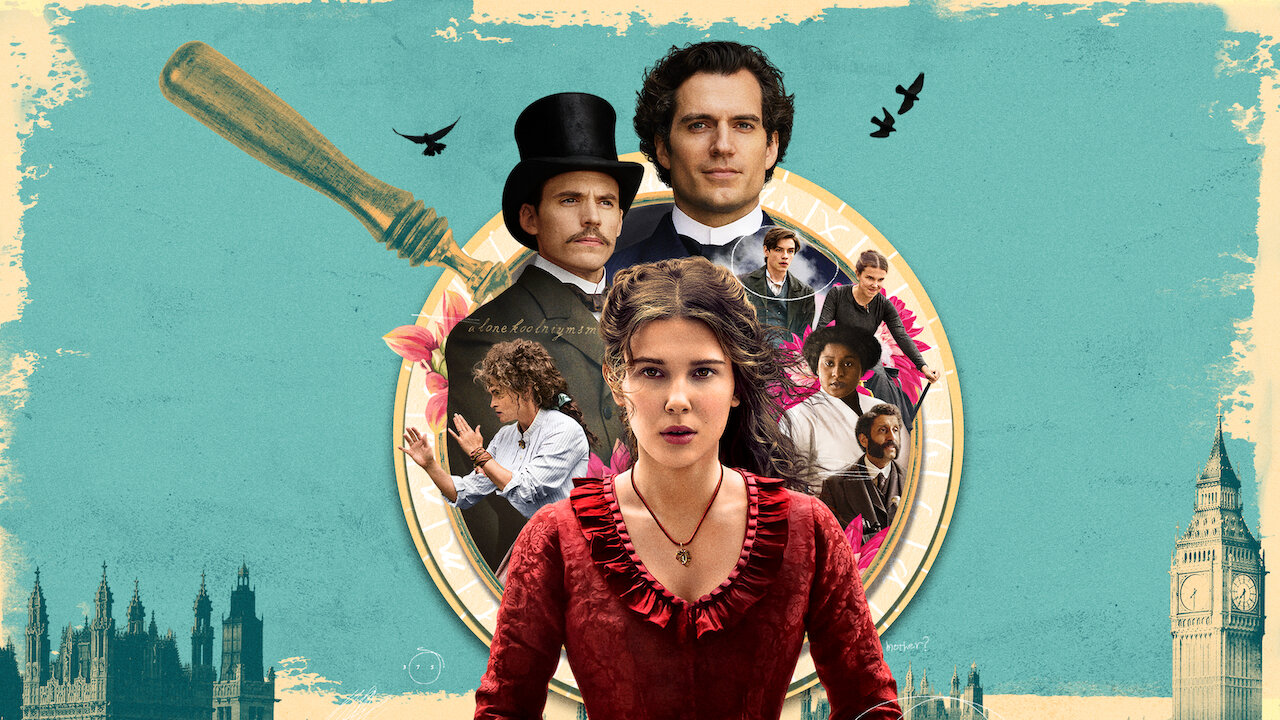 When Sherlock Holmes (Henry Cavill) abandoned the countryside to sleuth around London, he left behind his wilding sis, Enola Holmes (Millie Bobby Brown) — that's, in line with "Enola Holmes," the new on-screen adaptation of Nancy Springer's young adult book series "The Enola Holmes Mysteries."
Not like the perfect Victorian lady currently 19th century British society that embroiders cushions and reads romance novels, Enola's specialties be jiu-jitsu, tennis, and chemical explosions, all skills acquired courtesy of her free-thinking feminist mother, Eudoria Holmes (Helena Bonham Carter).
And though Sherlock never visits or writes home, Enola, whose name we are oft reminded spells "alone" backwards, diligently collects newspaper clippings about his cases.
In "Enola Holmes," a Legendary Pictures and PCMA Productions project distributed by Netflix, the strong-willed heroine gets an opportunity to resolve her own.
When Eudoria inexplicably disappears on the morning of her daughter's 16th birthday, her sons Sherlock and Mycroft Holmes (Sam Claflin) return to their estate, surprised to seek out their sister without a standard education, plus a governess.
Without her mother reception, Enola's future lies in Mycroft's hands. She's faced with the choice to follow her mother's hidden ciphers leading her to freedom or succumb to Mycroft's attempt to enroll her in school and make her a "proper" lady.
Period pieces have been adapted and modernized countless times, but few of them have been centered around a female protagonist as fierce as Enola.
A young woman refuses to comply with society's assigned gender roles, whether they be marrying a man or wearing an itchy hat. And though there is an abundance of stories set in the late 19th century, rarely do viewers see a strong, disobedient woman in search of something greater than courtship (and who doesn't end up getting married anyway because they finally met the "right" man).
In "Enola Holmes," they finally do.  Director Harry Bradbeer gives viewers an unfiltered look at a young Victorian woman. Much like he did on the first two seasons of the award-winning show "Fleabag," Bradbeer invites the protagonist to break the fourth wall and share her thoughts directly with the audience.
Thanks to Brown's impressive delivery, viewers have the opportunity to meet a complex, uncompromising feminist living in a time period when a woman's individualism wasn't widely accepted. Nor were her demands for equal rights.
And though Enola is a brave detective willing to play dress-up for the job, she's not immune to the period's patriarchal ways. From Mycroft's control over her future to institutions barring women from entering, examples of institutionalized inequality are scattered throughout the film.
The topic is most blatantly and effectively addressed when Eudoria's friend, a Black feminist named Edith (Susie Wokoma), points out Sherlock's privilege as a wealthy white man midway through the film.
In fact, the story would've benefitted if screenwriter Jack Thorne included more of those deep conversations in place of some of Enola's action scenes. Because while she proves that her combat skills can keep her ahead of her enemies time-and-time again, some of her on-screen relationships come off as underdeveloped.
Enola's feelings for Tewkesbury, in particular, abruptly flip-flop from annoyance to admiration with little interaction between the characters. Though their potential romance isn't meant to be at the forefront of the plot, and she claims to grow more fond of him during his absence, the rapid progression of their closeness could've been slowed down to feel more authentic.
Furthermore, the film's stacked cast will likely win over viewers regardless, though.  Brown, who rose to fame on "Stranger Things" before appearing in nearly every scene of "Enola Holmes" and co-producing the project with her sister Paige Brown, carries the film on her shoulders.
She's flanked by Cavill of "Man of Steel" playing a softer-than-usual Sherlock, which led to a lawsuit from Sir Arthur Conan Doyle's estate, and Claflin of "Pirates of the Caribbean: On Stranger Tides" as Enola's traditional, heavily mustached eldest brother Mycroft.
Carter, their on-screen mother, rounds out the family as the whimsical, free-spirited Eudoria, a role that feels completely natural for her, especially after her performance as an early British activist trained in jiu-jitsu in the 2015 film "Suffragette."
As for Patridge, who appears on the show "Medici," the British teenager holds his own as Enola's love interest and loyal sidekick, Tewkesbury. The bottom line: 'Enola Holmes' is a delightful watch, but viewers shouldn't go in expecting a remake of Sir Arthur Conan Doyle's Sherlock
At slightly over two hours, "Enola Holmes" is a high-energy feminist story that has a little bit of something for everyone — mystery, activism, romance, history, and action.  But the protagonist shouldn't be compared to Sherlock, author Sir Arthur Conan Doyle's mastermind detective.
While many of Sherlock's cases are known for being multi-faceted and impossible for anyone aside from the famous detective to figure out, his sister's first attempt at solving a crime is fairly straightforward and easy to follow.
The key to figuring out the crime is to be the first one at the scene, rather than the most technically advanced. In fact, Enola spends more time dodging her brothers, changing from corsets to slacks, and making snarky comments to the camera than sourcing clues.
So between Enola's coming-of-age story and the current events happening around her, the mystery at hand can feel secondary. This type of case makes "Enola Holmes" approachable for many but disappointing to those accustomed to more sophisticated detective work.
Although it's tempting to size her up to Sherlock due to their shared moniker, it's important to realize that "Enola Holmes" isn't about a young woman following her brother's path. Rather, it's about Enola's quest to carve her own.
"Enola Holmes" premiered on Netflix on September 23. You can watch the trailer below.
'WandaVision' Trailer debuts During Emmys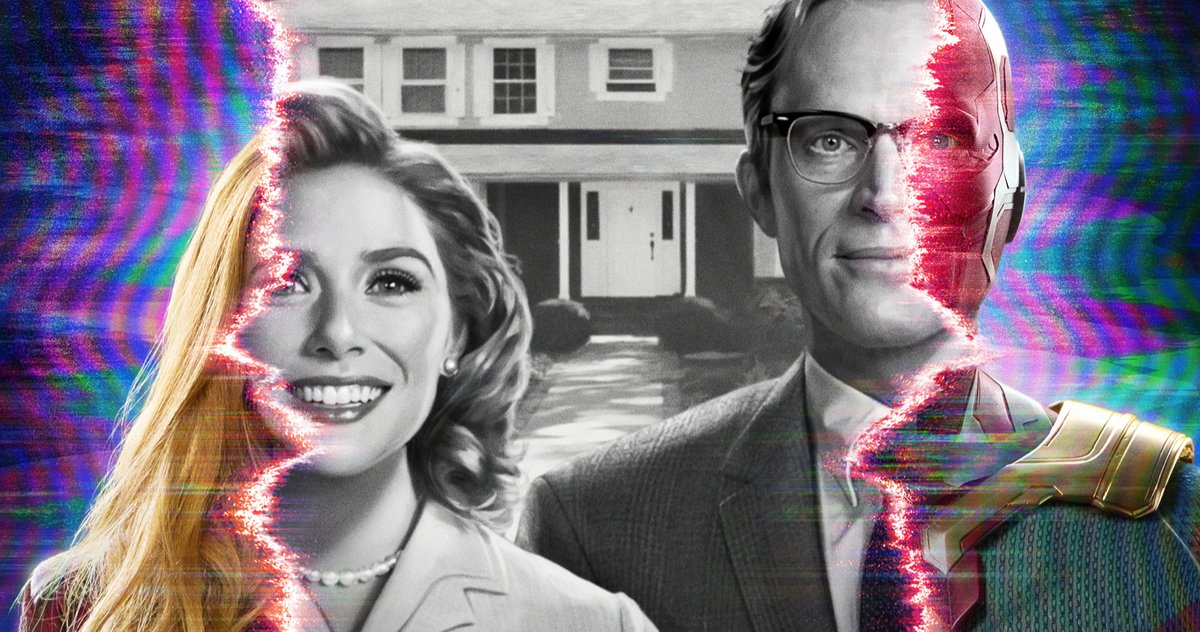 Marvel fans have something to look forward to with "WandaVision" set to debut later this year.
A new trailer for the upcoming series for Disney+ debuted during the Emmy Awards.
Marvel fans got a longer look at a "WandaVision," the upcoming Disney Plus series starring Scarlet Witch and Vision, during Sunday night's Emmys. The brand new trailer features Elizabeth Olsen and Paul Bettany reviving their roles as Wanda Maximoff, a.k.a. the Scarlet Witch, and Vision from the Marvel Cinematic Universe in a bizarre format. Moving from a black and white domestic sitcom structure to a more contemporary comic book feel, the trailer also prominently features co-stars Teyonah Parris, Kathryn Hahn, Debra Jo Rupp and Fred Melamed. The cast also includes Kat Dennings, reviving her role of Darcy Lewis from the "Thor" movies, and Randall Park as Jimmy Woo, who appeared as an FBI agent in "Ant-Man and the Wasp."
"WandaVision" will be the first Marvel series to debut on Disney Plus. It premiere before "The Falcon and the Winter Soldier," which was previously slated to debut before "WandaVision."
For the uninitiated, the trailer shows off Vision's original comic book costume, complete with a cape and bright colors. Fans had already seen Scarlet Witch's comic book-inspired costume in an earlier teaser. The two are briefly shown holding two babies, who could be the young superheroes Wiccan and Speed from the comics. In the pages of the comic books, those two heroes go on to help form the Young Avengers, which fans are theorizing could make an appearance in the MCU at some point.
The show was created by Jac Schaeffer, who also wrote the upcoming MCU film "Black Widow."
The six episode series about two super-powered beings living in suburbia, created by Jac Schaeffer, is based on the Marvel Comics characters Wanda Maximoff and Scarlet Witch.
It stars Elizabeth Olsen, Paul Bettany, Kat Dennings, Randall Park and Kathryn Hahn.
There's no release date just yet but production on "WandaVision" was halted due to Covid-19 in March and is expected to premiere some time in December.