If you are looking for an easy way to style your hair without spending way too much time in it every single day – consider getting yourself some nice braids. In case you are wondering why : braids are a very easy and fun way to keep hairstyling off your mind for months on end. Not only are they convenient, it is also a good way to unleash your creativity. You may not know it yet – but there are at least a hundred different ways that make the best black braided hairstyles. There are just so many ways to go about it! Apart from that, you can also experiment with highlights, natural and curly textures as well as patterns and shapes. 
You have probably already heard of different terms like cornrows, fishtail braids, microbraids and other stuff like that. There are even daintier and "sweeter sounding" variations like the fish tail braid, the french braid, the hairbands and so forth. All of these things more or less point back to African braiding which is a very versatile craft. That said, here are some of our suggestions for the best braided hairstyles for black girls. 
The Dynamic Side Swept Cornrows 
Are you looking for something that is classic but still very unique? The dynamic side swept cornrows might just be the best braided hairstyle for 2020. Just like the name it is called, this braid entails styling your hair towards one side. Once your hair is braided, it is very easy to keep it free from heat and other damaging tricks and techniques. It is also a very cute hairstyle to pull off in special but-not-too-formal events. 
Extra Chunky Black Braids 
Looking for the perfect hairstyle that says you are the "No BS" type without even having to say it directly? Check out these extra chunky black braids. This hairstyle definitely makes it to the best braid hairstyles for 2020. This normally entails having to use some extensions and believe us when we say that is exactly what makes it so fun. After all, extensions are a great way to explore hairstyles you cannot create with your own mane's limitations. 
Feed – In Braid 
Okay. What if you actually really like the idea of having cornrows but what's stopping you is seeing how bulky they look? We have got just the solution for you. What makes the feed-in method ideal is that it is a technique that makes the cornrow braids a bit more natural-looking and a lot less bulky as it creates a narrow and flat point at the headline. To top that off, it also causes less tension on your tresses – essentially protecting the edges of your hair. If you are sold on the idea – just head on over to your local African hair braiding salon. 
Braided Ponytail 
A lot of us adore the 90s for several reasons : the shows, the music, the fashion and the hair 'dos. If the last statement resonates well with you, give this hairstyle a shot. We guarantee that if you do it the right way and take care of it just as your hairstylist says – you will always look like you are flawlessly walking out of a 90s R&B music video every single time. This cornrow ponytail also will not pull on those edges and it is the perfect casual look. 
Cornrows Enclosed by Headband Braid 
This braided hairstyle for black girls is sure to keep the hair off your face, if that is something that you absolutely hate. If causing breakage to your hair caused by braiding is something that you are worried about – you will not have to worry about that with this hairstyle because all those ends will be tucked away. Just keep in mind that in order to keep your hair braided in this technique for as long as possible, make sure to give it the loving it needs at night. Do not forget to wrap your hair with a satin scarf or use a bonnet to keep it in tip top shape. 
Flat Twisted Side – Curly Mohawk 
Even for men, the mohawk is a hairstyle that entails just a tad bit more of appetite for edginess to pull off. If you are the type of girl who is game for something so edgy (which we fully support, by the way!) – try out this one of a kind braided curly mohawk with flat twisted sides. You still get to keep your hair's length while showing off your much edier side. If you want to refresh your curls in the morning, just go to bed the night prior and make sure that your ends are in two-strand twists. You will be surprised at how beautiful your hair is going to look when you wake up in the morning. 
Thin Black Box Braids with Highlights 
Okay, who ever said you can only pull off one hair trend at a time? With this braided hairstyle, you can do both a braid and a nice highlight, too. One major concern for black women is that the bleach used for highlighting can be very damaging. As a workout, just choose a bright colored braid extension of your preference. As you can see, it adds some extra oomf into your overall look. 
Half Updo and Freely Hanging Braids 
This braid hairstyle with weaves or what is more commonly known as the long braided Ghana Hairstyles are a staple for African American women – most especially during the summer months because the heat can be a little wild, as you may already know at this point. With this updo that is partnered with freely hanging braids – you can keep your look fresh. The height it gives you at the top is also a big bonus. If you are feeling sexy and in general, are a fan of looking sultry and hot – this braid is definitely the perfect one for you. 
Perfect Black Braided Pony Tail 
Just like what this specific braid is called, in some ways, it is the only missing detail to complete your perfect look. If growing out your own tresses while still sporting a back skimming lock is what you have in mind – this natural hairstyle's braids are a viable option for you. This kind of box braid is also relatively low maintenance. It will also make sure to keep the hair away from your face- if that is what you are after. The perfect black braided pony is the best braided hairstyle for black girls who are always busy and on-the-go. If you want to spend a lot less time in the morning trying to do your hair but still want to look sexy and elegant, this is a great hairstyle for you. 
Snake Braids 
Generally speaking, all braids are unique by themselves. But if you wanna take that a step further – try this hairstyle. If you want a braid that is very close to the scalp – try the snake braid. Even more so, if you are in the mood to go even more extra than you already are – add on some bling. We can guarantee you will be a headturner wherever you go – literally. 
Curly Hair with Crochet Braids 
If you go to beaches during the summer, a lot of people are sporting this hairstyle. If you are still not comfortable to commit to hairstyles with weaving – try this simpler and less intense hairstyle. You can still wear your hair down if you want to. And the best part? There is still plenty of room for your imagination to go wild and play around with different hairstyles. There are several different ways to pull off the curly hair with crochet braids. Mix it up with highlights, go bold with bleaching or choose several colorways at a time. It is really up to you! 
Which among these hairstyles do you like best? Let us know in the comments. 
Heidi Klum Hair and Makeup Tips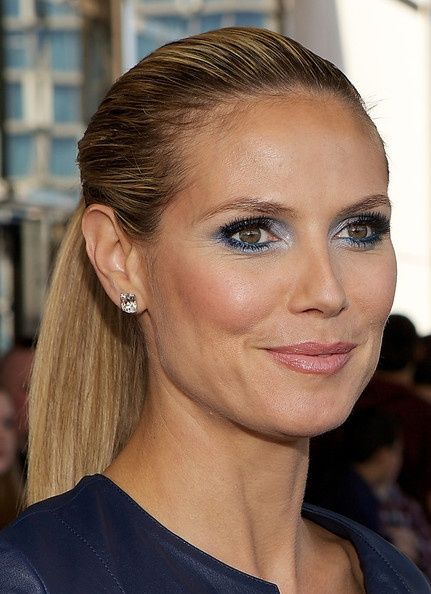 As a longtime model and television personality, Heidi Klum knows a thing or two about putting her best face forward. And Heidi, recently shared with us some beauty tips and tricks she's garnered over the years. Let's see her favorite products, her go-to look, and a what fashion accessory she counts as a beauty must have once you keep reading.
What have you learned about hair care from working with Clear?
Heidi Klum: "What I thought was amazing is that no one has thought of nourishing the scalp before. Once the hair is already split, it's split. You have to cut it. But because I have colored hair, I think it's especially important to nourish hair from the scalp. Even if you don't color your hair, it's good to do that, because your hair gets stronger and shinier. You're basically feeding your scalp and therefore your hair."
Do you like playing with your hairstyles?
HK: "I always like to play with my hair, with my styles, and haircut — I go from bangs to growing it out again. I usually cut it and then I want to grow it out immediately! I think hair is our accessory. It's like a great pair of shoes, like a great purse, or a bracelet. So I think you should take care of your hair and play with it and not always have it the same. You don't always want to wear the same shoes or the same handbag either, so I think it's fun to change it up."
What's your go-to look when you're not working?
HK: "When I go on the red carpet or if I go to dinner, I dress up. I always try to do something special with my hair. When I'm just running around during the daytime, not so much. I'm usually wash-and-wear; I put it in a bun or ponytail."
Any makeup tips for the real woman?
HK: "What I think is most hard for women is to find the right foundation. I think the BB creams really help because they're much lighter with SPF, and they have coverage. My favorite is from a European company called Astor. It enhances your beauty, but it's not necessarily completely covering you up. You don't have to go crazy and wear too much makeup. Just pick a brown or shimmery eye shadow, always a little bit of mascara, and I think an eyelash curler is key. Have a nice glossy lip, and maybe a little rosy cheek. If you have a special date night or event, then try a little bit more with a cat eye or something, but not too much."
What's your favorite skin care product?
HK: "I do like Mario Badescu Buttermilk Moisturizer ($18) because I don't like a lot of perfume on the skin. It's not very complicated and fake and heavy."
Is there a beauty product you always have in your handbag?
HK: "Not really so much but I have a lipstick that I like, just to have a bit of sheen on the lips so they don't look too dry. I'm low maintenance. One of my biggest beauty products are my sunglasses."
Kendall Jenner Hair care Tips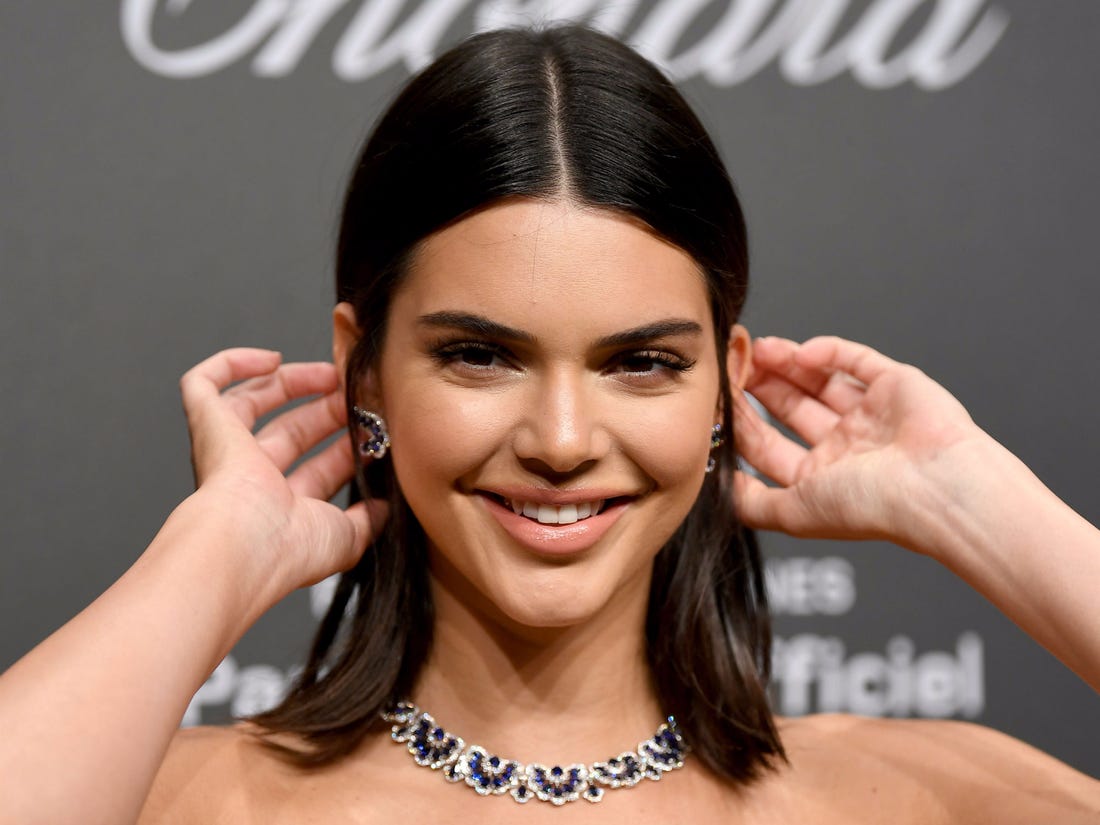 Kendall Jenner may be one of the world's highest-paid models [earning a cool $10 million this year alone) – and taking over every major catwalk show this season – but when it comes to her beauty buys she prefers to keep things very low-key.
So, how does she get her million-dollar locks to look so good? "I wash my hair every day and for some reason it works for me. I've been doing it since I was a baby," Jenner shares, recognizing that her hair care secret isn't all that groundbreaking, but one that she swears by.
Another reason? She loves her bedhead. Because Jenner was born with such straight strands, her other hair trick is sleeping with her hair wet. "I already was doing it all the time, but this hair stylist on set [reaffirmed that] if you just go to bed with your hair wet, you wake up in the morning and have texture. I have an issue with volume, so it always falls really flat. When I go to bed [with wet hair], I get little bumps and I love that," she explains.
Additionally, 'Kim [Kardashian West] likes Finesse shampoo, and now so do I,' Kendall revealed. 'I've tried all the expensive things, too. It just works for my hair and makes it so silky.' Finesse shampoo contains active silk and soy protein, promising to 'penetrate deep into the hair shaft to help restore and strengthen hair that's damaged, dry or just straight up stubborn.'
Adding: 'My hair has held up so much that every hairstylist has been like, 'Why is your hair still so amazing?' And I'm like, 'I literally don't do anything. I just use Finesse.' And everyone's like, 'What?'"
Jenner has always looked to Kim and her other sisters for guidance, ever since she was little including skin cares and hair tips. But although she looked different than they did, in no way did they make her feel like an outsider, contrary to what was concluded in a recent interview she had with The Telegraph.
"I never said that in a way of like, trying to pull a pity party. I just meant we had different body types. I had to figure out what suited mine and what made sense for me," Jenner explains of her interview. "My sisters were obviously, [and] still are, the people that I looked up to and when I was younger. I was much more impressionable, so I was trying to dress like them and then I'd [be like], 'Why isn't anything fitting me like it fits them?" she tells me.
And Kendall's not the only A-lister who prefers to keep her beauty cupboard basic. Blake Lively admits to using mayonnaise in her hair to strengthen her bleached ends. And Miranda Kerr gives herself a weekly tea-steam facial to tighten her pores.
Best Hair Masks in California for Less Than 10 Dollars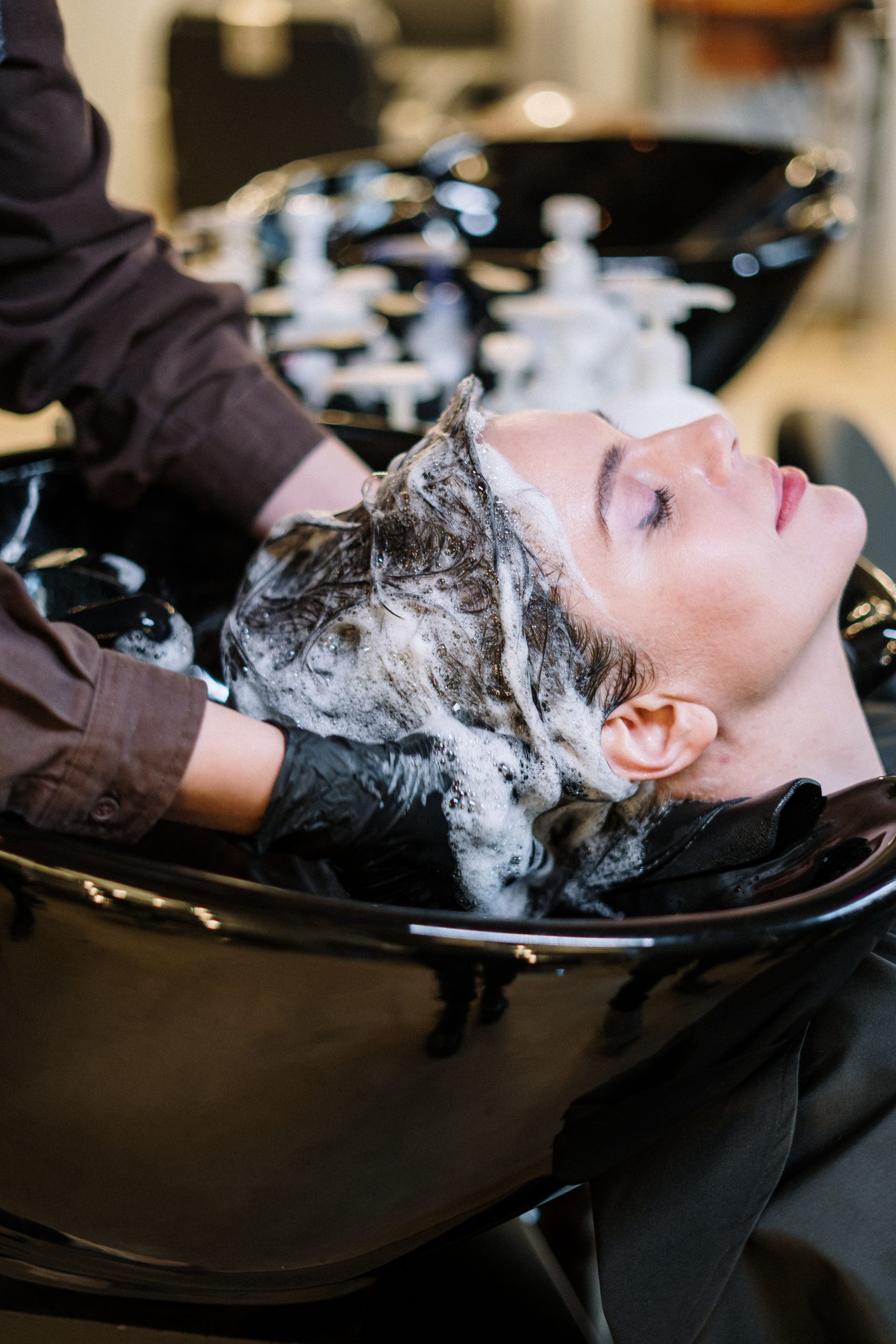 Dry, brittle strands may well be an indication your hair needs some TLC, and weather during the colder months can be making it worse. Enter hair masks. Although all hair types can enjoy an honest mask, these deep-conditioning, nutrient-rich formulas are especially great for dry hair, which may more easily split or break at the follicle.
Like face masks, hair masks aren't necessarily for everyday use but as another step once you notice your hair could use a lift. Start by masking once per week, and adjust frequency looking on what your hair needs.
These 6 masks deeply condition even the foremost parched strands so hair looks and feels softer, shinier, and hair-commercial healthy. And these are also available around California!
Miracle Deep Conditioner Plus Keratin by It's a 10
The nourishing it is a 10 formula lived up to its name when it earned an ideal score for its ability to condition hair and forestall damage within the Lab's wet-combing test on hair samples.
It also rated highly for creating hair look smoother without leaving it greasy after application. "This mask definitely made my color-treated and damaged blonde hair softer and more manageable," a tester said.
Intense Rescue Shots by Pantene Pro-V
Pantene's innovative mask in ampoule form contains concentrated lipids to repair hair for barely more than a dollar a pop. "My dye- and hot tool–damaged hair felt stronger and even looked healthier once dry," an expert tester said. Bonus: The small, single-use mask tubes are travel-friendly, too.
3 Minute Miracle Deep Conditioner by Pantene
Deep conditioners and masks are famous for his or her hydrating, repairing superpowers — but also for his or her heavy, volume-deflating weight. This is a breakthrough formula effective, yet light enough to nourish even the best strands.
Your hair will be softer than with any conditioner you have used before. The mask made hair noticeably silky, smooth and sleek without weighing it down, Lab evaluations found.
Royal Oils Deep Moisture Masque by Head & Shoulders
This next-level Head & Shoulders mask treats hair and scalp at the same time, softening strands with coconut oil and fighting flakes with active pyrithione zinc. Many Beauty Lab testers praised its scalp-itch relief. "Flakes disappeared" and "hair was softer than it's ever been," two said.  When we Lab tested on women with textured strands, this hydrating mask scored high for reducing scalp and hair dryness.
Keraphix Gel Treatment
Get a salon-style deep conditioning treatment at home with Nexxus's keratin protein formula, which fortifies damaged, split, and breakage-prone hair.
Don't Despair, Repair! Deep Conditioning Mask by Briogeo
This nutrient-rich formula is safe for all dry hair types including chemically treated, relaxed, and keratin-treated.
All Soft Mega Mega Mask by Redken
This unique deep treatment is among her all-time favorites, for its ability to deliver immediately noticeable results. 
It contains dual chambers that dispense hair-softening ingredients like soy and vegetable proteins and botanical extracts simultaneously.